Virtual Campus (Howard County)
Virtual Learning Events take place Monday through Friday from 9am to 3pm

April Cooking Class with City Seeds
April 23, 2021 @ 1:00 pm

-

2:00 pm

Free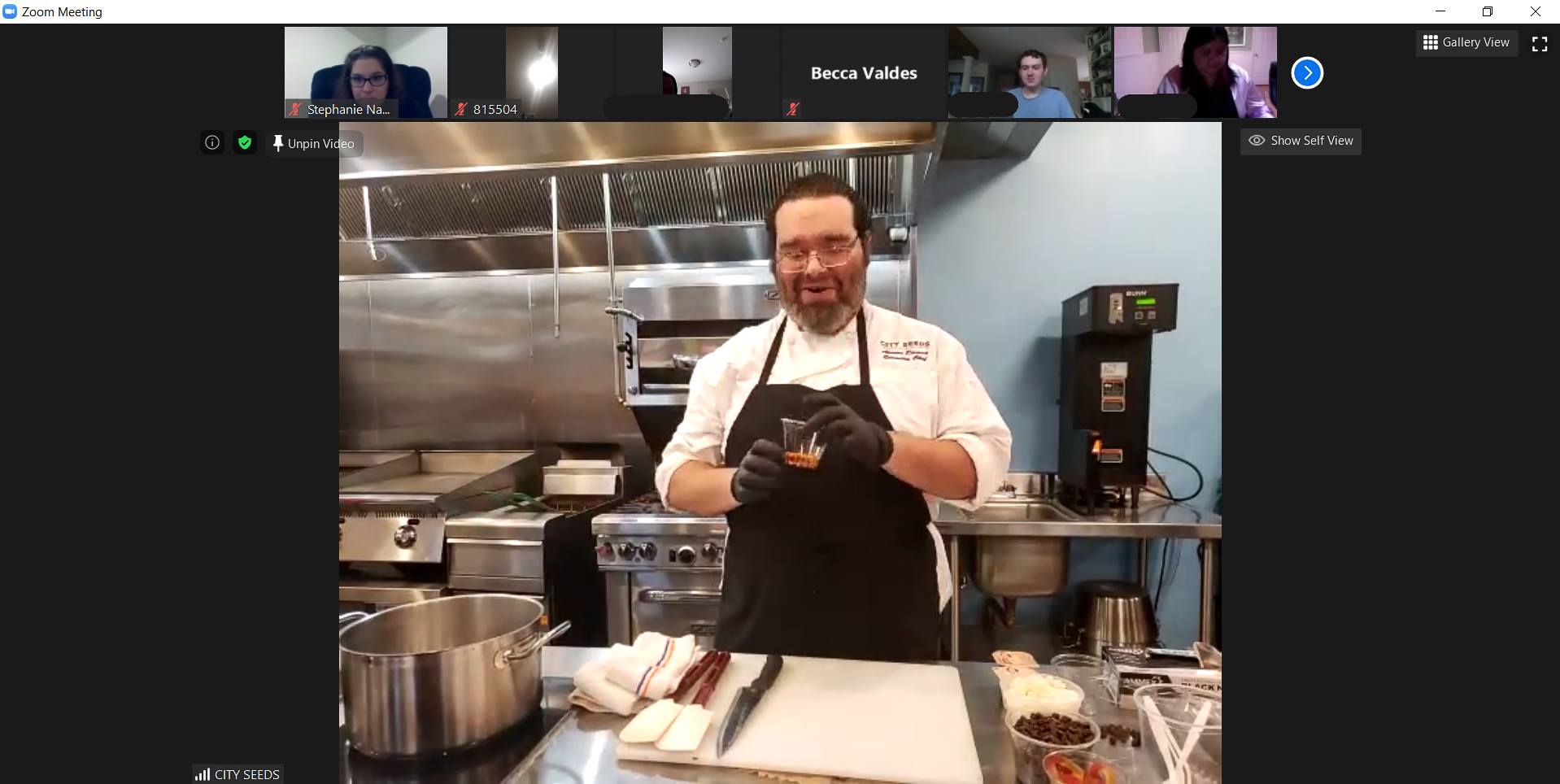 Join us on Friday April 23rd, from 1:00-2:00pm for a cooking class hosted by Humanim's culinary social enterprise – City Seeds!
Class participants will learn how to make some delicious "Spring Baked Mac & Cheese"!
NOTE:
Staff or family assistance is recommended
Ingredients will not be supplied.  Please plan ahead to get everything you need!
INGREDIENTS:
1C Olive Oil
4Tbsp Salt
1Tbsp Black Pepper, Table Grind
1Tbsp Garlic, Fresh Chopped
¼C Parsley, fresh chopped
½Lb Green Beans, cut (can use frozen or canned if available)
1Lb Elbow Macaroni or other Tube Pasta (i.e., Cavatappi, Penne, Rigatoni, Cavatelli, etc.
1Pt Heavy Cream
1Pt Milk
1Pt Water
½Lb Cheddar Cheese- Shredded
½Lb Mozzarella Cheese- Shredded
1Lb Cream Cheese
½Lb Butter
1C Flour
1Pt Panko Breadcrumbs
2ea Tomato, Large, Sliced 1/3"
EQUIPMENT:
Mixing bowl
Disposable gloves
Measuring cups
Large Wire Whisk
Colander
Cutting Board
Chef Knife
Sautee Pan
High Temp Rubber Spatula
Stock Pot
Baking Dish (or metal Half Hotel Pan or appropriate dish etc.),
Heavy Duty Food Service Film (Saran Wrap)
Heavy Duty Aluminum Foil