Virtual Campus (Howard County)
Virtual Learning Events take place Monday through Friday from 9am to 3pm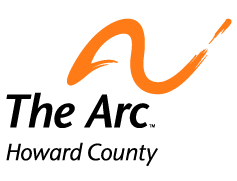 City Seeds Cooking Class
May 28 @ 1:00 pm

-

2:00 pm

Free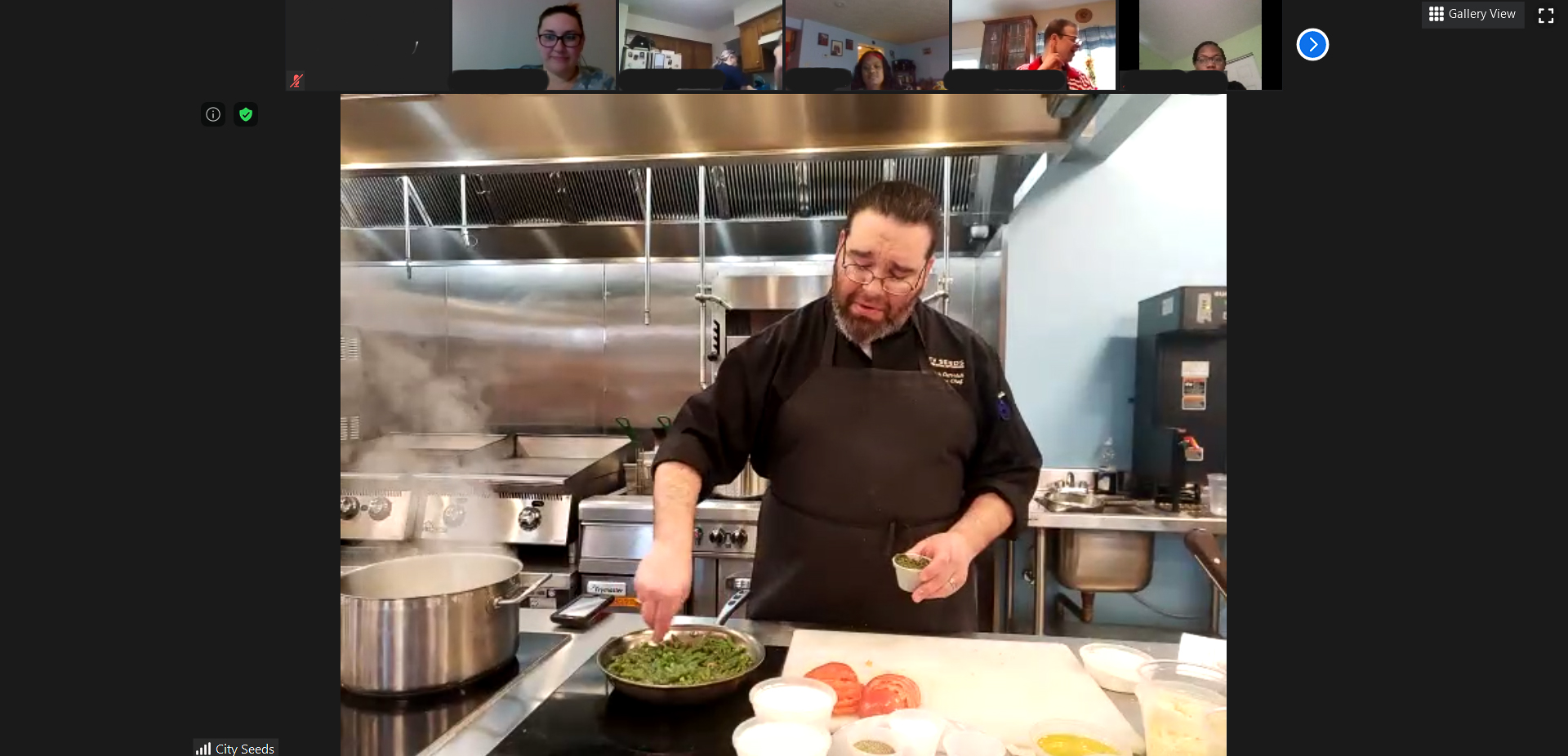 Join City Seeds and Chef Aharon for a one hour live virtual cooking class! In celebration of Preakness we are making Salmon Cakes and Virgin Mint Juleps!
City Seeds Preakness Salmon Cakes
3lbs Salmon Filet-Cooked & Flaked(use Canned if fresh not available- skip baking steps for Salmon)
1Cup Mayonnaise
4ea Eggs
4Tbsp Old Bay
4Tbsp Smoked Paprika
4Tbsp Kosher Salt
4Tbsp Black Pepper
1-2Cup Panko Bread crumbs
½Cup Parsley
½Cup Oil
Equipment:
large Mixing bowl, wire whisk, disposable gloves, storage container
with lids, measuring scale, measuring cups & spoons, Sautee pan, ½
Sheet Tray(cookie sheet), dinner fork, rubber spatula, metal slotted
fish spatula, half hotel pan or container for holding
Method:
1. Gather all ingredients and measure out
2. Pre-heat Oven to 350f Degrees
3. Put fresh salmon filet on sheet tray skin side down
4. Rub salmon with ¼ cup olive oil and sprinkle with 2Tbsp Old Bay, 2Tbsp Kosher
Salt, 2Tbsp Black pepper, and 2Tbsp Smoked paprika
5. Place tray with salmon into preheated oven and bake till internal temperature
reaches above 145f degrees (approximately 12-15 minutes.
6. Remove salmon from oven once finished baking, and place into refrigerator to
cool down(must be completely cool before next step)
7. Once salmon has completely cooled down, remove from cooler and place on
cutting board
8. While wearing disposable gloves and using a dinner fork "flake" salmon meat
away from skin and place into pan and reserve for later use.
9. combine mayo, eggs, parsley, salt, black pepper, smoked paprika & old bay in
large mixing bowl with whisk till well combined
10.Loosely break up salmon flaked meat over mix in the bowl, make sure the lumps
are left as large as possible.
11.Using a rubber spatula lightly fold mix and salmon together 12.Sprinkle the Panko bread crumbs over the entire mix
13.Fold together mix till just combined and make sure the lumps are left intact
14.Portion each salmon cake using the measuring by weight scale, each should weigh
5oz, you should get approximately 8-10 salmon cakes. Be sure to handle carefully
to keep the lumps whole and the cakes loose but together
15.Place finished crab cakes in hotel pan and reserve,
16.Put sauté pan onto stove, turn heat on medium high and pour ¼ cup of oil into pan
and let heat through
17.Place cakes into heated pan and let sear till golden brown on each side.
18.Remove cakes from pan and place onto sheet tray.
19.Once all cakes are seared and on sheet pan, place into preheated oven and bake till
internal temperature reaches 165f degrees (approx. 12-15min)
20.After cakes temp at 165f degrees remove from oven and serve hot.
City Seeds Virgin Mint Julip
6ea Mint Tea bags
2ea Orange Pekoe Black Tea bags (Lipton Tea will work)
1qt Water
1qt Granulated Sugar
4ea Ginger Beer- 12oz bottles
2qt Ice
Equipment:
wire whisk, disposable gloves, storage container with lids,
measuring scale, measuring cups & spoons, sauce pot, rubber
spatula, shallow container for holding, tall tumbler glasses, iced tea
spoon or swizzle stick
Method:
1. Gather all ingredients and measure out
2. Put All tea bags into sauce pot
3. Pour water into sauce pot on top of tea bags
4. Place pot onto stove and turn heat onto high and bring to a boil
5. Let water boil for 5 minutes
6. After 5 minutes at boil, turn off heat and let bags steep for 5 minutes
7. Add sugar to sauce pot after 5 minutes of steeping tea
8. Bring tea back up to a boil and use wire whisk to help dissolve sugar into liquid
creating a tea base syrup
9. After sugar has been dissolved remove tea base from heat and pour into shallow
holding pan
10. Put holding pan with tea base into freezer to rapidly cool down
11. After base has completely cooled (about 5-10minutes), pour into reseal able
container and keep refrigerated till needed
12.Take 14oz Tall Tumbler Drinking Glass and fill to brim with ice
13.Pour 4-6oz(or more if desired) of tea base over ice
14.Open bottle or can of ginger beer, and pour into glass over ice and tea base till
desired level has been reached
15.Using an iced tea spoon or swizzle stick stir well to combine
16.Consume and adjust tea base and ginger beer to your personal liking