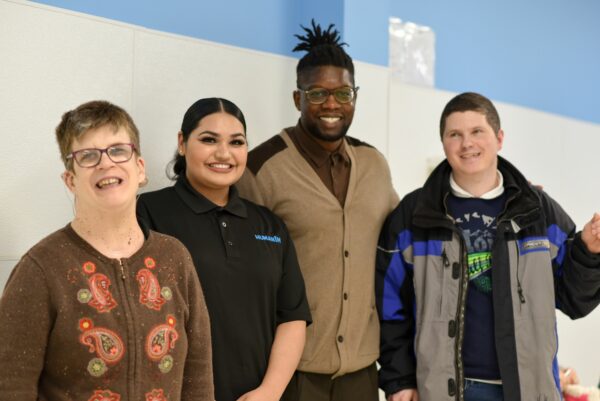 We're happy to share that we've received a Truist Foundation grant to support Humanim's Direct Support Professional Apprenticeship Program. The Foundation's support will help our community grow its network of highly skilled and qualified Direct Support Professionals.
Our DSP Apprenticeship programs provide paid, on-the-job training, pair each apprentice with a mentor, and allows apprentices to earn nationally recognized DSP Certification, with guaranteed pay increases as certification is achieved.
Thank you to Truist Foundation for their commitment to creating economic mobility by increasing Maryland's skilled workforce of Direct Support Professionals through training, career, and recruitment opportunities to better our communities.
About Truist Foundation
The Truist Foundation is committed to Truist Financial Corporation's (NYSE: TFC) purpose to inspire and build better lives and communities. Established in 2020, the foundation makes strategic investments in nonprofit organizations to help ensure the communities it serves have more opportunities for a better quality of life. The Truist Foundation's grants and activities focus on leadership development, economic mobility, thriving communities and educational equity. Learn more at www.truist.com/truist-foundation.