If you want to make a positive impact in your community, you belong here. We're always looking for driven employees with human purpose to join our diverse team. Our culture may be fast-paced and entrepreneurial, but our environment is friendly and inspiring. Our benefits are some of the best in the field, but the real perk is the knowledge that you're making a meaningful difference in the lives of people from all walks of life.
Humanim is pleased to offer a wide variety of benefits to eligible employees, including:
• Anniversary Bonuses
• Auto & Home Insurance Discounts
• Credit Union
• Health Advocate
• Dental Insurance
• Disability Insurance
• Education Assistance Program
• Employee Assistance Program
• Flexible Spending Accounts
• Health Insurance
• Life Insurance
• Paid Holidays
• Paid Time Off
• Savings & Investment/Retirement Plans
• Talent Scout Referral Program
• Vision Insurance
• Voluntary Benefits
• Wellness Program
Benefits are subject to change based on annual negotiated contracts.
A Day in the Life of a Direct Support Professional (DSP)
Curious about a career in human services? Check out this video reel on Instagram for an inside look at life as a DSP in our Meaningful Day Program.
Questions?
Contact us at: careers@humanim.org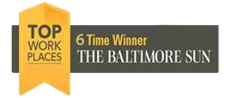 Humanim is an Equal Opportunity Employer. Qualified applicants will receive consideration without regard to age, race, color, religion, sex, sexual orientation, disability, or national origin. Pre-employment drug screening required. All applicants must be eligible to work in the United States. (See Title VII of the Civil Rights Act of 1964)