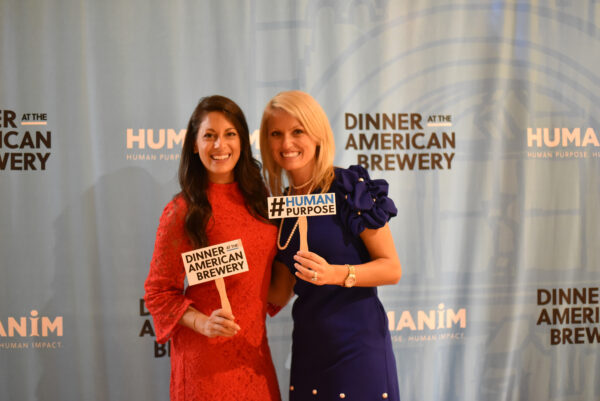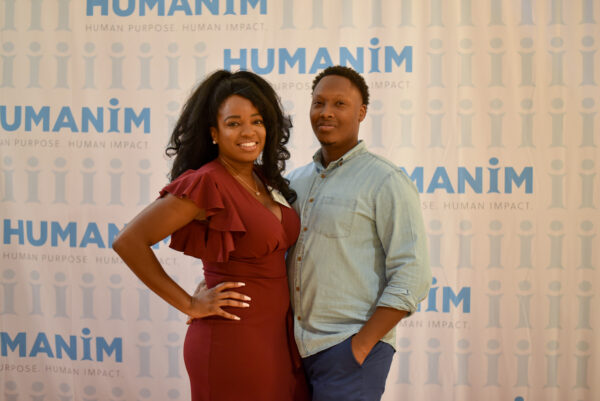 The Impact Leaders Network (ILN) is a supporting group of passionate young professionals looking to network and meet like-minded peers while catalyzing self-empowerment for those in our communities lacking opportunity.
ILN members believe in the potential of every human being and that we should work to build pathways to autonomy and opportunity for those facing social and economic barriers.
BENEFITS:
Mingle with like-minded peers, clients receiving Humanim services, and local professionals at networking and social events.
Invitations and discounted tickets to Impact Leaders Network and Humanim events throughout the year.
Professional development opportunities including connections with Humanim's Board of Directors, representatives of the top corporations and organizations in the Baltimore area.
Volunteer opportunities designed to interact with and impact Humanim clients throughout central Maryland.
Leadership opportunities on the Impact Leaders Executive Council and Subcommittees.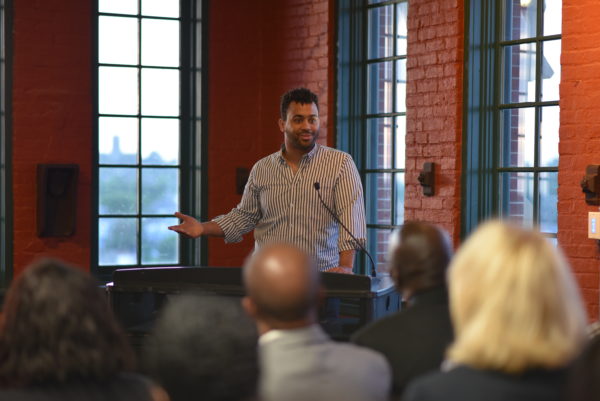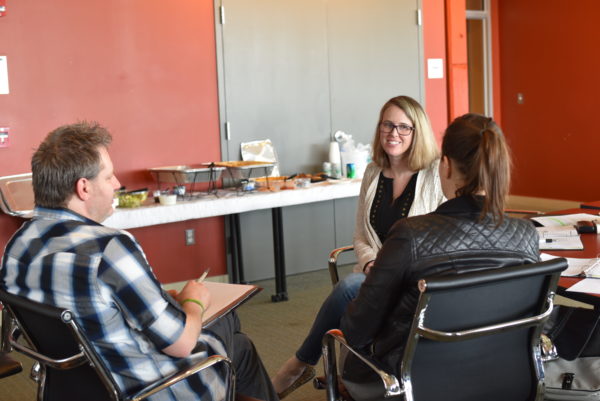 RESPONSIBILITIES:
Be an ambassador for Humanim and the Impact Leaders Network
Attend and actively participate in events
Promote our impact
Invite members of your network to get involved!
Time Commitment
ILN members are invited to Humanim's events and volunteer opportunities, and are invited to serve on subcommittees.
Talent & Expertise
Subcommittees are established either temporarily or permanently to accomplish ILN initiatives. Involvement in a subcommittee allows each member to share their unique talents to create the greatest impact. Subcommittees include:
Marketing & Recruitment – use social media and other methods to promote membership in the Impact Leaders Network, and Humanim events.
Events – plan and execute a variety of events throughout the year.
Impact & Innovation – as/when needed, assist Humanim programs & pillars with ideation, sprint teams, etc.
MEMBERSHIP
Impact Leaders Network members should "give or get" $260 for Humanim's programs each year. This includes personal contribution or fundraising through donations or annual event sponsorships.
LEADERSHIP:
The Impact Leaders Executive Council consists of elected ILN members, each of whom will serve a two-year term (eligible for renewal – up to two terms total per Executive Council position held).

The ILN Executive Council Chair and Vice Chair are eligible to join Humanim's board meetings and for admittance onto Humanim's Board of Directors, pending approval.
Interested? Complete the registration below to join us for a future ILN event!
No commitment required to register.
CONTACT
Kim Brock, Manager of Individual Giving & Special Events
Email: impactleaders@humanim.org
Connect with us on Facebook!