Humanim's Behavioral Health Department serves individuals struggling with mental illness and substance use disorders. We embrace a person-centered recovery culture that empowers individuals to learn from their mistakes and successes and follow their own life's plan. Like all of Humanim's programs and services, our focus is on individualized care and self-empowerment.
Evidence Based Practice Supported Employment
Our Evidence Based Practice Supported Employment (EBSE) program supports people with severe mental illness in their efforts to achieve steady employment in mainstream competitive jobs, either part-time or full-time. It is centered on the principle that competitive employment is not only attainable for people with mental illness but in many cases can be part of their recovery process. The EBSE program is closely integrated with the various members of a client's mental health treatment team to ensure continuity of service. Humanim is the recipient of the Johnson and Johnson-Dartmouth Achievement Award recognizing our EBSE Program.
Supported Living & Housing Program
Humanim provides supported living and supportive housing services to adults with chronic, severe, and persistent mental illness who are living in the community. We facilitate an individual's self-sufficiency and personal growth by assisting them in all facets of independent living, with the goal of ensuring they can remain as independent as possible in their own home. Services can include:
Advocacy and Landlord Mediation
Locating and Securing Affordable Housing
Health Homes Care Coordination and Medical Support
Financial Management, Budgeting, and Life Skills Instruction
Case Management, Entitlements Assistance, and Community Resource Connection
Psychiatric Rehabilitation Day Program
Humanim's Psychiatric Rehabilitation Day Program promotes increased independence, while allowing clients to focus on recovery and well-being within a structured and therapeutic environment. Our person-centered services assist adult individuals in understanding and managing their mental illness through daily educational groups and activities, including:
Evidenced Based Illness Management and Recovery
Community Integration
Vocational, Education and Work Readiness Skills
Social and Problem Solving Skills
Recovery-based Substance Abuse Education
Health Homes Care Coordination and Medical Support
Case Management, Entitlements Assistance, and Community Resource Connection
McKinney Permanent Supportive Housing
McKinney is a community based housing program designed to provide long-term, permanent housing to individuals and families who have experienced chronic homelessness. In addition to providing rental subsidies to low-income households, the McKinney Program offers intensive, wrap-around supports that are tailored to the unique needs of individuals and families to allow them to obtain and maintain stable housing. The supports include:
Needs Assessment and Housing Stability Planning
Landlord and Tenant Relationship Education
Landlord Mediation
Life Skills Instruction
Benefits and Entitlements Assistance
Rental Subsidizing
Community Support Services (Targeted Case Management)
Our community support services connect individuals struggling with severe or persistent mental illness with necessary mental health, medical, vocational, and entitlement services in their community. Services are designed to prevent hospitalizations, improve access to healthcare, and connect people with state and federal benefits, by focusing on prevention through community resource connection and utilization – so that individuals can live productive and healthy lives in the community.
Residential Rehabilitation Program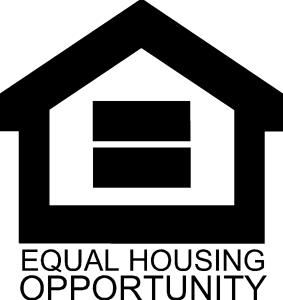 Funded by Maryland Medical Assistance (Medicaid), the Residential Rehabilitation Program provides housing, case management, and psychiatric rehabilitation to adults with chronic, severe, and persistent mental illness. The program takes a recovery-focused, person-centered approach to helping individuals reach their full potential living independently in the community.
Mobile Crisis Team
In partnership with the Howard County Police Department, the Grassroots Crisis Intervention Center, and the Howard County Mental Health Authority, the Mobile Crisis Team responds to behavioral health related emergencies, and other traumatic events in the community by providing on-site evaluation and consultation by licensed mental health professionals. This service is available free of charge to any Howard County resident or individual at the time of a behavioral health crisis.
The Mobile Crisis Team can be accessed by contacting the Grassroots Crisis Hotline at 410-531-6677, and is available 9am – 11pm daily.
Transportation
Humanim is proud to offer transportation services to individuals in its Human Services programs who do not have access to a safe mode of transportation. Humanim's transportation vehicles are carefully regulated, and our transportation staff is highly trained in providing safe, inclusive, and comfortable transportation to all Humanim individuals. We are committed to ensuring that no person is excluded from participation in transportation services on the basis of race, color, national origin, or limited English proficiency, consistent with Title VI of the 1964 Civil Rights Act. You can read our Title VI statement policy here.
Forms
Case Management Referral Form – Download
Supported Living & Housing Application – Download
PRP Application – Download
Residential Rehabilitation Application – Download
EBSE Application – Download
Proud Member