This week our Multi-Skilled Medical Technician Career Trainees held a closing ceremony to commemorate their completion of the 6 month program!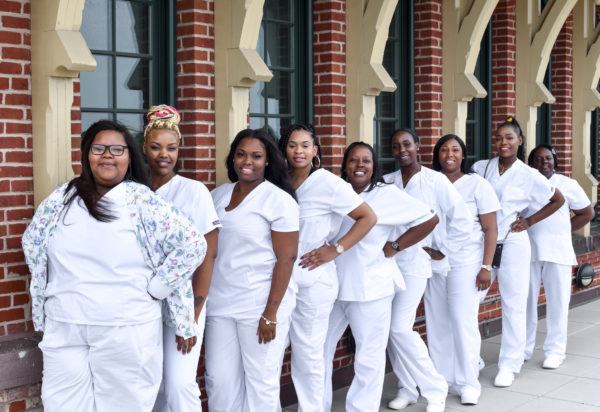 At the ceremony, we heard from our training team Ayesha Monger, Robin Pettiford, and Kanika Feaster-Gordon, two student speakers, Nicole West and Crystal Myers, and keynote speaker, Ashiah Parker. We also heard from three of the participants who have received job offers at completion of the program.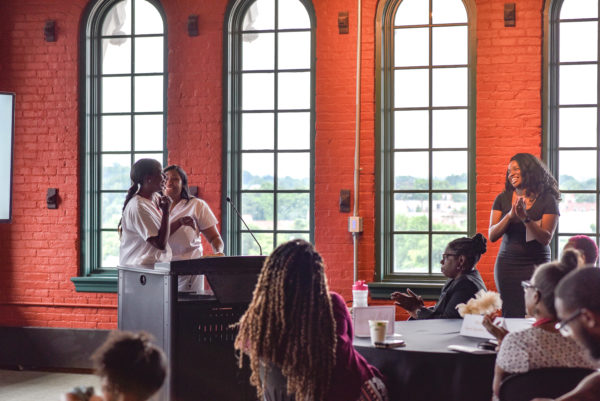 Over the course of the program, the trainees completed 260 hours of classroom instruction and 120 hours in a clinical setting, and received certifications for CNA, GNA, Phlebotomy, EKG, Medical Terminology, and CPR.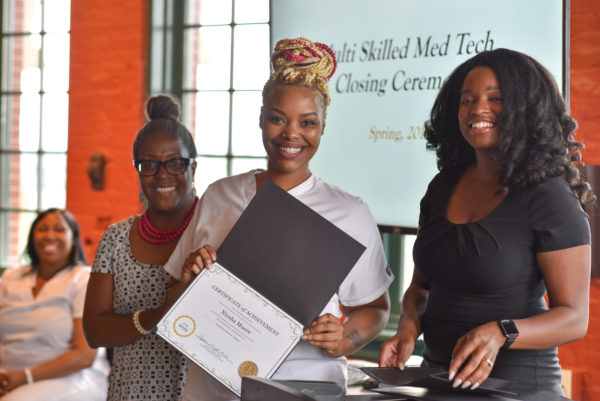 Thanks to their hard work and determination, they are well prepared for their futures in the field!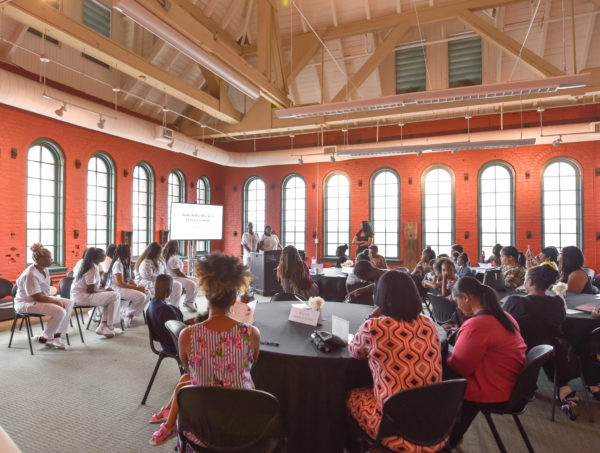 Thank you to
Baltimore City Community College
(BCCC) for partnering with us to provide this program that includes skills training, certification, job placement assistance and job support, and prepares participants for careers in the medical technician field.