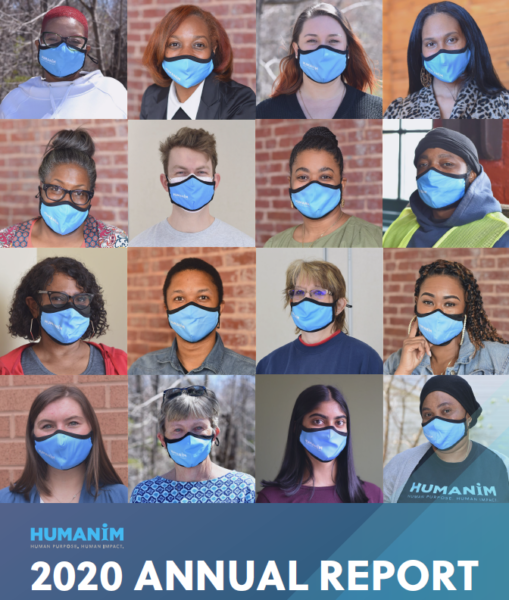 Humanim's 2020 Annual Report is published!
2020 was a challenging year for us all, but our ability to come together, pivot, and continue to fulfill our mission is a testament not only to our commitment to support and empower individuals facing social and economic challenges, by building pathways to economic equity, opportunity, and independence  – but to the strength, resilience, and generosity of our partners, community, and those we serve.
Read our stories from the past year in Humanim's 2020 Annual Report, including a letter from our new President & CEO, Cindy Plavier-Truitt.