It is truly an honor to have served our communities for 50 years! Humanim was founded on the belief that every human being has potential and that work is transformative, with the goal of creating economic equity for individuals with disabilities and socio-economic challenges. While Humanim has held different names and programs, our founding belief and mission have remained the same.
A Humanim History:
1970
Humanim is incorporated as Howard County Workshop.
1971
Doors open to serve our first clients – adults with developmental disabilities, funded by the Maryland Division of Rehabilitation Services (DORS), the United Way, and Howard County Government. Our services included: vocational evaluation, job training and sheltered workshop.
1983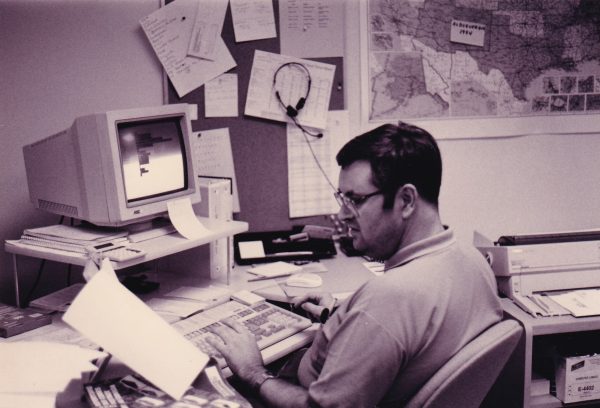 Our first social enterprise, iScan, is formed. iScan began as an opportunity to pioneer technology and employ community members with intellectual and other disabilities. Since the original startup days, iScan expanded the hiring to include industrious individuals who have faced other barriers to employment.
iScan has shaped the evolution of document storage and advanced to meet the needs of the digitized workplace, all while continuously putting people first to strengthening our community.
1984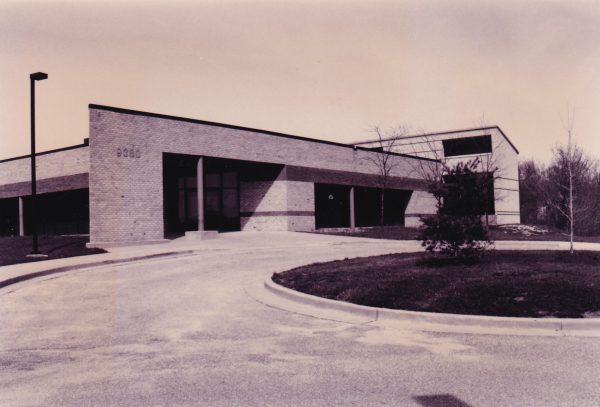 The first company-built and owned facility opens in Howard County. Gerwig Lane became the new home for our services. Today, our Gerwig Lane facility is occupied by our Meaningful Day program participants and staff.
The Meaningful Day program provides support and services for individuals with developmental disabilities including community integration through specialized outings, volunteer opportunities, and life skills instruction. Our day program staff empowers clients to exercise independence through helping individuals develop personal goals, participate within the community, and engage in hobbies, recreation, and vocational training.
1985
Students to Employment Program (STEP) begin.
For over 30 years, the STEP program has provided career training, job placement, and job support to young adults with disabilities to ensure they can lead independent and purposeful lives in the community after high school. This program is a collaborative effort with DORS.
1986
Our name changes from Howard County Workshop to Developmental Services Group, Inc. (DSG)
1990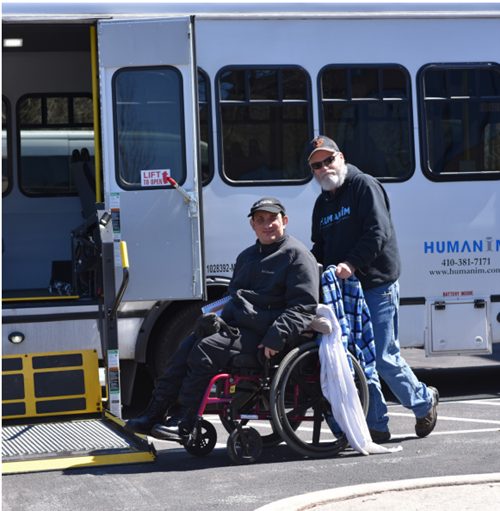 1996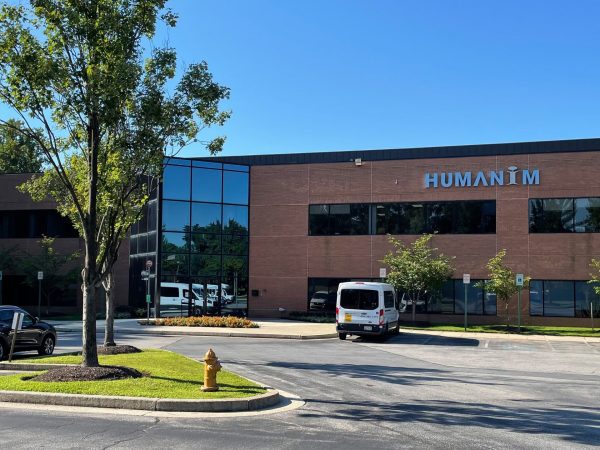 We built and opened a second building on Woodside Court in Howard County.
Woodside exemplifies Humanim's priority for building up programs, partnerships, and resources with the objective to help our most underserved and traditionally overlooked populations. The building serves more than 2,000 adults and youth annually. Many of these individuals enter the building on a daily/weekly basis to receive support. On an average weekday, 110 individuals—clients and staff—enter the building. The facility hasn't been renovated in 30 years, but we hope to change that in the near future.
1998
We merge with Vantage Place and expand our services to include Residential Services for adults with mental illness and adults with traumatic brain injuries.
Currently our residential programs provide housing, case management, and psychiatric rehabilitation to adults with mental illness. The program takes a recovery-focused, person-centered approach to helping individuals reach their full potential living independently in the community.
2001
After significant growth in the 90s, we wanted a name more reflective of our mission, vision, and the expanded services offered. So, we changed our name from DSG to Humanim.
We surveyed our community before selecting a new name and one program participant responded, "I'm human, just like everyone else." We took the words, "I'm" and "Human" and created "Humanim."
The letter "i" in our logo represents a person and the focus of the "individual" at the center of our work.
2003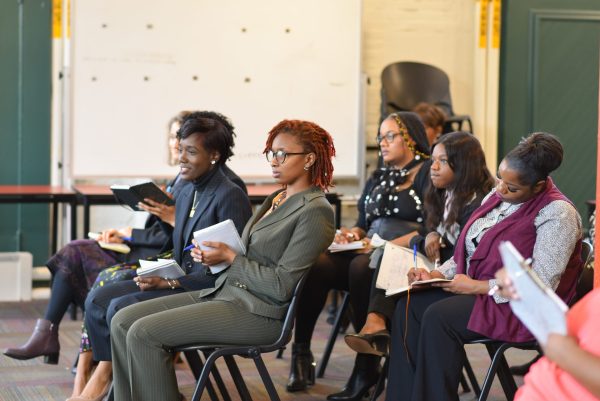 Humanim and WorkFirst, a Baltimore City based vocational organization merges. The merger increases our ability to serve individuals in Baltimore City, which expands vocational efforts.
Our workforce development program has been nationally recognized and accredited for providing job placements and job support services for individuals who have encountered barriers to employment.
2009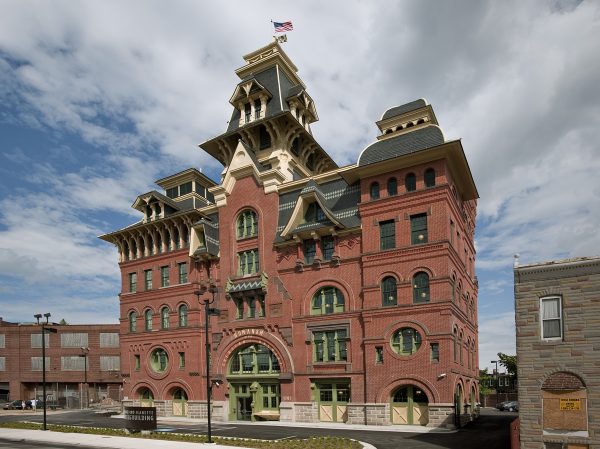 We open the doors to our Baltimore headquarters in East Baltimore after a full renovation of The American Brewery Building. Before Humanim, the historic building was vacant for more than 30 years.
Due to its central location and services provided, the Brewery is seen by urban planners as an anchor for community and economic development initiatives. Since Humanim took occupancy, we have created hundreds of new jobs primarily filled by community members and residents of Baltimore, as well as started several social impact businesses with the expressed purpose to provide training and employment for residents who are experiencing barriers to employment.
2010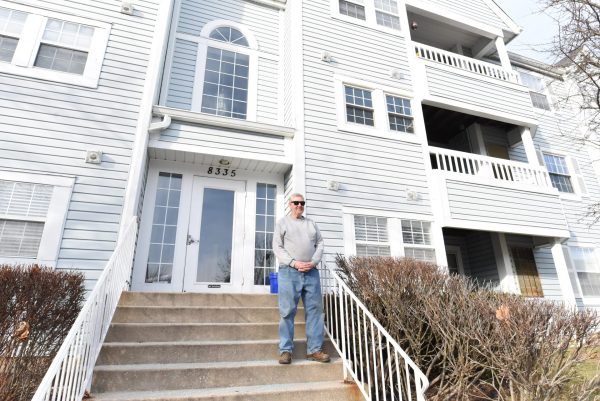 Humanim founded iHomes to develop long term, affordable housing options to low-income individuals who have been diagnosed with a developmental and/or psychiatric disability.
iHomes acts as a developer and landlord, but partners with other community organizations to provide support services for its residents.
2012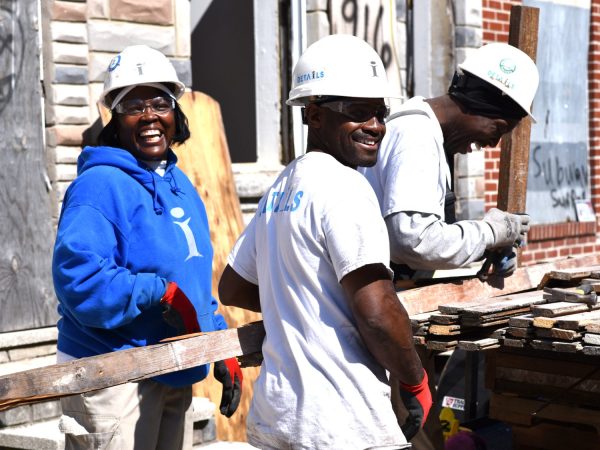 Humanim launches Details Deconstruction, our second social enterprise, specializing in the deconstruction of residential and commercial properties.
Later, Brick + Board is established as a sister operation to Details Deconstruction. Brick + Board took reclaimed wood and bricks to rebuild homes in Baltimore City, while employing members of the community who face barriers to employment.
Both social enterprises preserved the history of Baltimore while both improving the community and providing sustainable employment.
2013
Humanim experiences a period of growth after we are awarded statewide Behavioral Support Services contract to provide comprehensive Behavioral Support Services to Maryland residents with intellectual and developmental disabilities.
2015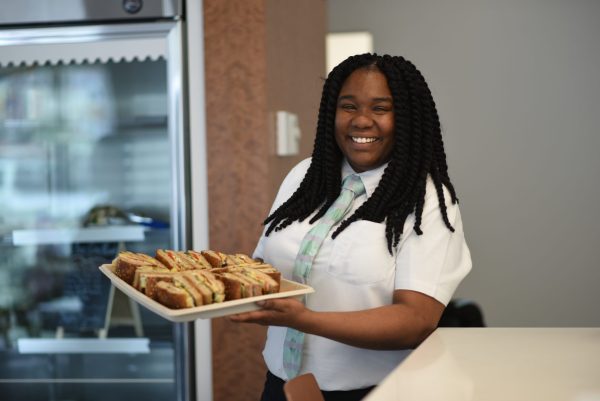 City Seeds, our culinary social enterprise, opens. City Seeds offers culinary and hospitality skills training for individuals with barriers to employment.
During the pandemic, City Seeds partnered with a multitude of organizations to deliver over 300,000 meals to community members throughout Maryland.
City Seeds continues to be a community-centered organization with its culinary and hospitality skills training program for individuals with barriers to employment; in addition to taking its efforts beyond the city, by providing meals daily at Aberdeen Proving Ground.
2021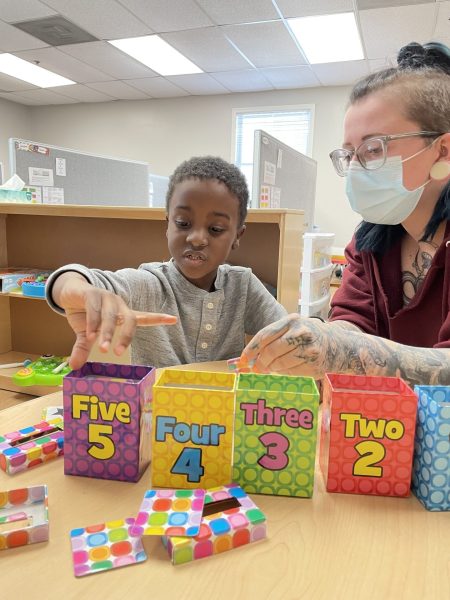 The Infinity Center for Behavior Services opens to serve young children with Autism Spectrum Disorder in Carroll and Harford Counties. The Infinity Center is an early intervention center that provides therapy based in Applied Behavior Analysis.
Our Infinity Center prides itself on compassionate, evidence-based services that includes working with parents and caregivers to develop individualized treatment plans that meet the specific needs of each child and their family.
2022/2023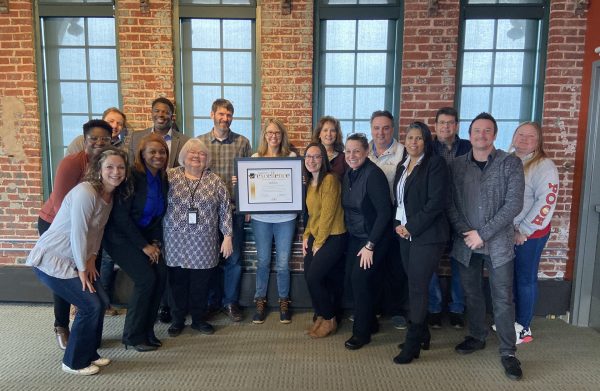 We proudly serve more than 3,000 individuals annually throughout Maryland.
What's the secret to Humanim's 50-year history? Human-centered programs, passionate employees, a strong board, and community supporters.
Our work is representative of our belief in the potential of every human being and their right to live a life of purpose. We are united and guided by Human Purpose, and we measure our success in Human Impact.