Last week as we said farewell to our Chief Financial Officer, Eric Booth, we celebrated the senior leadership he has provided, and the strong finance team he built and led.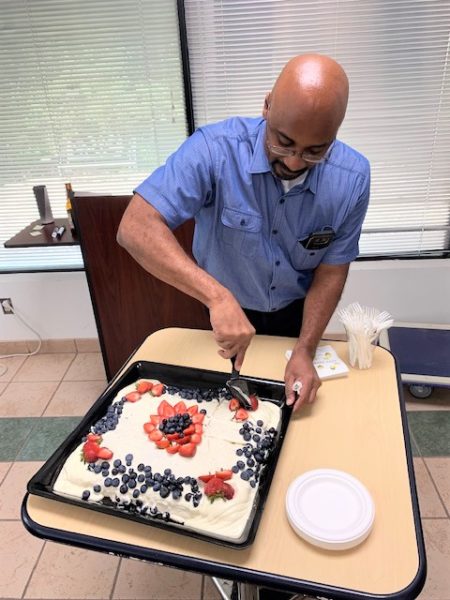 Eric expressed his appreciation for his time with Humanim – "I have been fortunate enough to be a part of a special organization that during my tenure finalized ownership of an iconic Baltimore building, won a national award for an innovative program and earned the highest accolades from the accrediting body for human services… Humanim's biggest asset continues to be its reputation, evidenced by significant financial commitments from community stalwarts to support its operations and invest in its groundbreaking endeavors."
Eric's management style and commitment earned him the friendship & respect of colleagues, board members, and partners during his time as a member of the Humanim family. We are incredibly grateful to Eric for his leadership & contributions to Humanim, and wish him the best in his future endeavors!