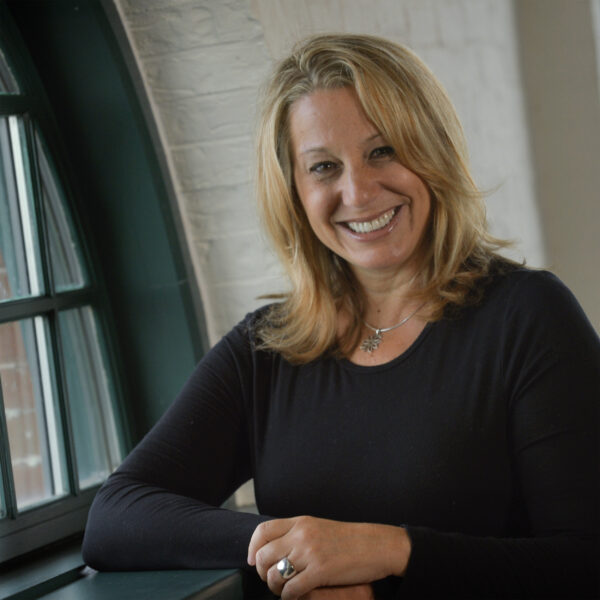 The Humanim Board of Directors is pleased to announce the selection of Cindy Plavier-Truitt to become the organization's new President and CEO. She succeeds Humanim's longtime CEO, Henry Posko, who retired in September.
"Cindy has done a wonderful job serving Humanim in numerous leadership roles over the years, and we're delighted that she will now serve as its CEO," Board Chair Doug Hall said on behalf of the board. "She brings creativity, vision, and a heartfelt passion for the organization. She is the ideal choice to lead Humanim during these challenging times."
The search for a CEO was led by a five-member Board Transition Committee headed by David Eberhardt, Humanim's Immediate Past Board Chair.
"The Transition Committee is thrilled that our search process led to the selection of Cindy as Humanim's CEO and President," Eberhardt said. "Through our national search, we evaluated many candidates with strong qualifications.    Cindy's demonstrated passion for Humanim's mission, creativity in developing and growing high-quality programs that make an impact, and aptitude for building partnerships and alliances to achieve common goals all give the Transition Committee confidence that she is the right person to serve as CEO and President."
"I am incredibly excited and honored to take on this new role with Humanim" Plavier-Truitt said. "Even in difficult times, I see a bright future for Humanim as we continue to fulfill our mission by providing solutions to complex problems on scale by iterating, innovating, and producing the highest quality of care. I am so grateful for the chance to continue to work with our incredibly talented team, board and partners."
During her 32-year tenure at Humanim, Plavier-Truitt has continually demonstrated her strength and acumen in growing the organization's core services as well as her commitment and dedication to Humanim's mission. In addition, her open and collaborative leadership style has allowed her to build strong relationships both within and outside of Humanim, which will help ensure the organization's continued success.
Over the weeks and months ahead, she will share her plans for growing Humanim's work supporting the people we serve.  And we look forward to great things under her leadership in the years ahead.