Humanim's Award-Winning Administrative Assistant Career Training Program celebrated the graduation of the Spring 2023 cohorts in Baltimore and Harford County! Graduates of the 9-week training gained interview and office skills and earned nationally recognized certifications including Microsoft Office Specialist and the Professional Administrative Certification of Excellence (PACE).
Friends, family, and community partners attended ceremonies to commemorate the students' hard work and achievements. Participants heard words of encouragement and reflections from our Workforce Development team and their class speakers.
Keynote speakers, Dr. Isabel Rambob, President of the American Association of Women Dentists and Assistant Professor at the University of Maryland School of Dentistry, and Lynette Barmer, Resident Service Coordinator at Windsor Valley Property Management Habitat America, provided insightful lessons for students to take with them throughout their career journey.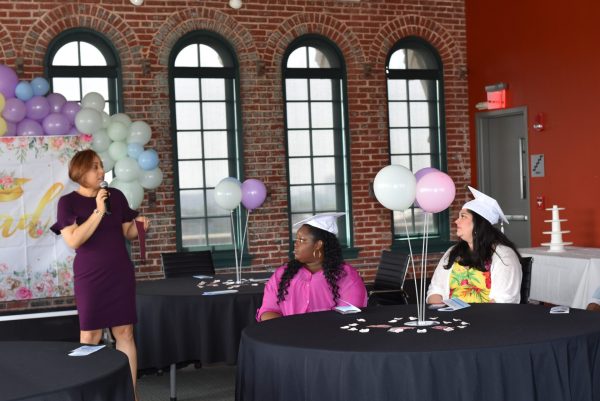 Isabel received her Doctorate of Dental Surgery degree from the State University of Feira de Santana in 1997. Since emigrating from Brazil, she has obtained 25 years of experience as a dentist and 15 years of experience as an educator and speaker.
"I never imagined that I would be practicing dentistry in English, or that I would train over 1,800 dental students, and now I'm the president of the American Association of Women Dentists," Isabel said. "So even if you don't know where life is going to take you, go."
Isabel shared the following key lessons that she learned while on her road to success:
Have goals
Know your standards
Don't be afraid to ask
Find your balance
Surround yourself with supportive people
Have mentors
Never stop learning
Know your worth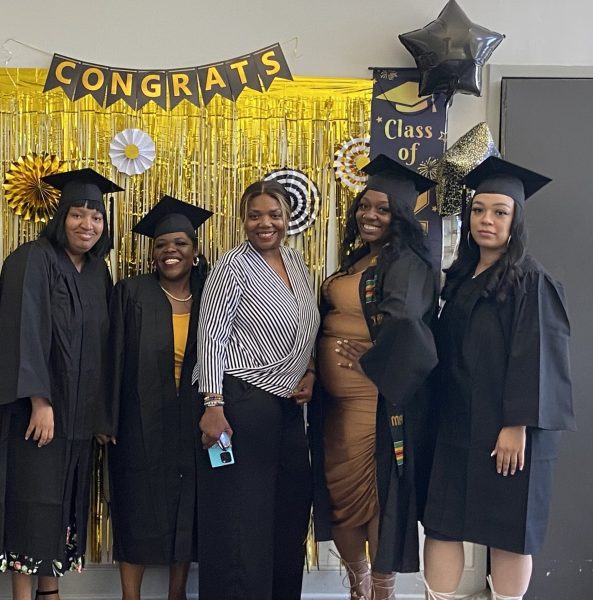 Throughout our partnership with Windsor Valley, Lynette has been very instrumental in supporting our Harford County graduates. She shared words to inspire and motivate students as they continue their career paths.
Lynette quoted Roy T. Bernett, author of The Light in the Heart, who said "Believe in yourself. You're braver than you think, more talented than you know, and capable of more than you imagine."
As the graduates make their way into their new career paths, we wish them the best and look forward to seeing all they accomplish!
Stay tuned for the announcement of our next Fall cohort dates!
A big thank you to our partners: Aberdeen Proving Ground Federal Credit Union, Coppin State University, Freedom Federal Credit Union, Harford Community College, Johns Hopkins Health System, Johns Hopkins University, Loyola University, Mercy Medical Center, Morgan State University, Towson University, University of Maryland Baltimore, University of Maryland Baltimore County, University of Maryland Extension, University of Maryland Faculty Physicians, University of Maryland Medical Center, University of Maryland Upper Chesapeake Medical Center, and Windsor Valley Property Management Habitat America for their continued commitment to community hiring.
We also extend our thanks to program funders and partners who made this training possible: The Dresher Foundation, Harford County Grant-in-Aid, Maryland Department of Labor, Employment Advancement Right Now (EARN), and community partners.