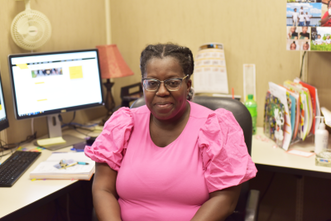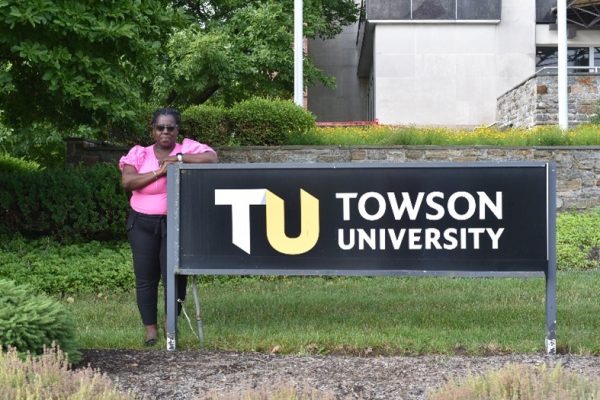 After working for over 20 years in the restaurant industry, Anastasia needed a change. Humanim's award-winning Administrative Assistant Career Training was the key stepping stone that transformed her life and catapulted her to her dream career.
Nekeya Pendarvis, Humanim's Career Readiness Facilitator in Harford County, implemented strategies that built Anastasia's self-confidence and helped her recognize her worth in a new profession. Prior to joining the program, Anastasia didn't have any experience in the administrative field. However, the training helped her identify the transferrable skills that she developed from her past work experiences, such as time management, customer service, prioritization, and multitasking.
The relationships that she developed with Nekeya and her fellow students were invaluable. They became like a family; encouraging one another and providing solutions to life challenges.
Anastasia made her next career move after attending "Eds Versus Meds," a Q&A panel and networking event with representatives from partnering educational and medical institutions. She was sold on working for Towson University after Jennifer Stano, the Director of Talent Acquisition and Total Rewards presented to the class. She thought this job would align well with her desire to go back to school. Anastasia approached the director and told her that she did a great job promoting Towson and sent her an email the same day. Nekeya and the training's employment consultant were there along the way to help her write her resume and cover letter to apply for an administrative position at Towson.
Just one month after graduating from the program in December 2022, Anastasia kicked off the new year with great news that she was hired for the job! When she began working in her new role, she was nervous at first. Coming from the restaurant industry, working in the administrative field was a totally different experience, but Nekeya and her colleagues were always there to teach her everything she needed to advance in the field.
Within months, Anastasia was promoted to Human Resources Operations Assistant. Wini Alexander, Humanim's Training Manager, and a co-worker stepped in to help tailor her resume to fit the qualifications of the job and everything fell into place.
Last Spring, Anastasia participated in mock interviews with new graduates of the program and shared her testimony of how the training impacted her life.
"I wanted them to see that I've been through the program and it does work," she said. "You can get promoted and if that's what you're looking for, here's the opportunity."
She also advised them to trust the process and never give up. For those interested in working at Towson or other universities, she encourages them to explore opportunities in the school's various departments.
Since graduating from the program and becoming a full-time employee at Towson, Anastasia has enjoyed more time to relax and have fun with her family. She now feels more well-rounded and complete in her newfound career.