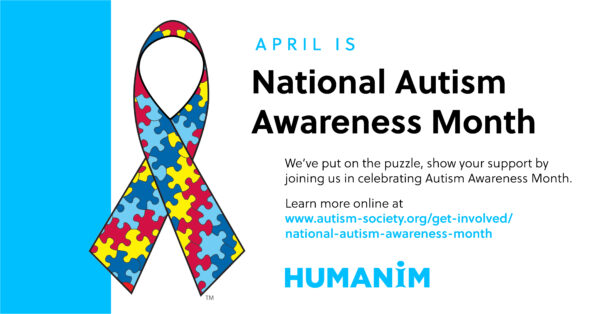 National Autism Awareness Month works to draw attention to the tens of thousands of individuals and families facing autism diagnosis each year by promoting autism awareness and acceptance.
More than 3.5 million Americans live with an autism spectrum disorder, and autism has risen to 1 in every 68 births in the United States. Fortunately, the costs of lifelong care can be reduced with early diagnosis and intervention. Many individuals with autism can go on to live independent and fulfilling lives, with the right supports and care.
Help us spread awareness this month to support continued acceptance, research and advocacy!