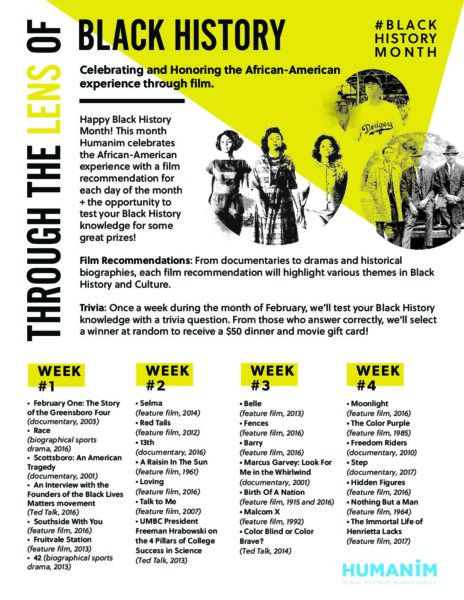 Through the Lens of Black History: Celebrating & Honoring the African-American Experience through Film
Throughout the month of February, Humanim will be celebrating the African-American experience through film, with a film recommendation for each day of the month. From documentaries to dramas and historical biographies, each film recommendation will highlight various themes in Black History and Culture.
Join us in our Black History Month celebration for 2019, by taking a journey through the Lens of Black History!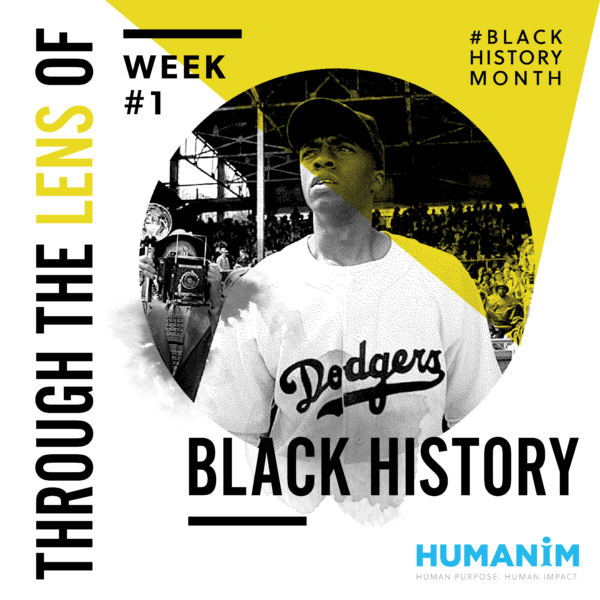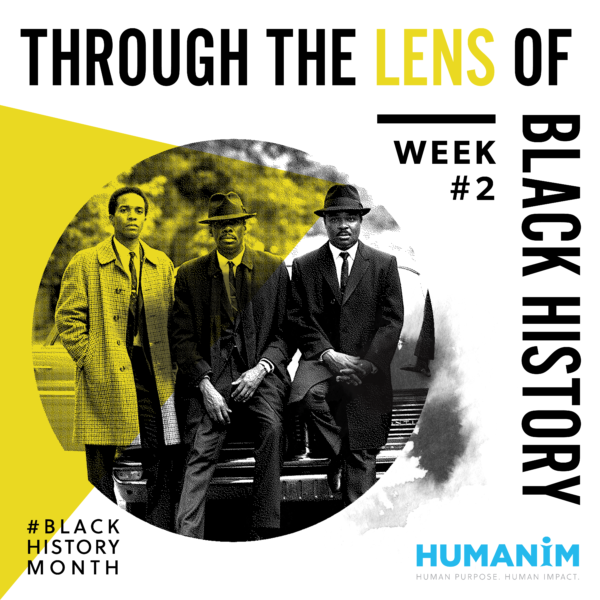 Selma (feature film, 2014)
Red Tails (feature film, 2012)
13th (documentary, 2016) – avail on Netflix
A Raisin In The Sun (feature film, 1961) – avail on Amazon Prime streaming
Loving (feature film, 2016)
• Talk to Me (feature film, 2007)
UMBC President Freeman Hrabowski on the 4 Pillars of College Success in Science (Ted Talk, 2013) https://www.ted.com/talks/freeman_hrabowski_4_pillars_of_college_success_in_science/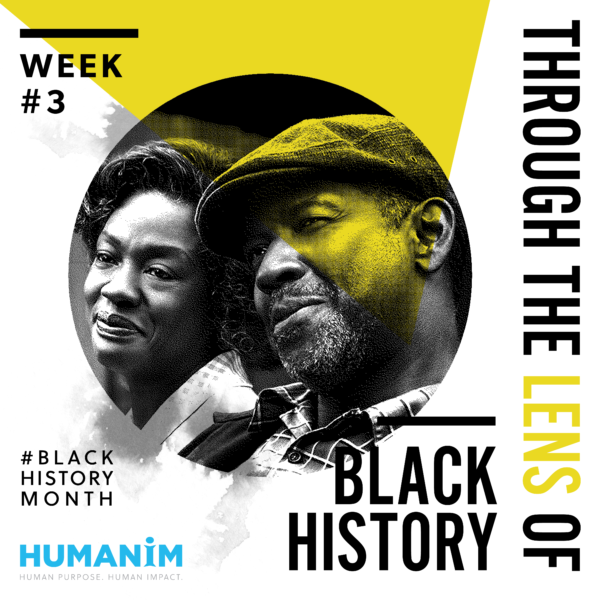 Belle (feature film, 2013)
Fences (feature film, 2016) – avail on Hulu
Barry (feature film, 2016) – avail on Netflix
Marcus Garvey: Look For Me in the Whirlwind (documentary, 2001)
Birth Of A Nation (feature film, 1915 and 2016)
• Malcom X (feature film, 1992)
• Color Blind or Color Brave? (Ted Talk, 2014) – https://www.ted.com/talks/mellody_hobson_color_blind_or_color_brave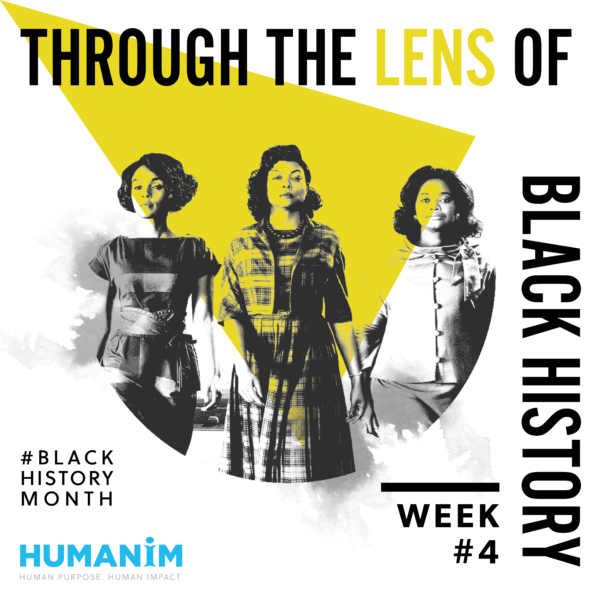 Moonlight (feature film, 2016) – avail on Amazon Prime streaming
The Color Purple (feature film, 1985)
Freedom Riders (documentary, 2010) – avail on Amazon, iTunes, PBS.org
Step (documentary, 2017) – avail on Hulu streaming
Hidden Figures (feature film, 2016)
• Nothing But a Man (feature film, 1964) – avail on Youtube https://youtu.be/kbNKQwoDrHA
• The Immortal Life of Henrietta Lacks (feature film, 2017) – avail on HBO streaming