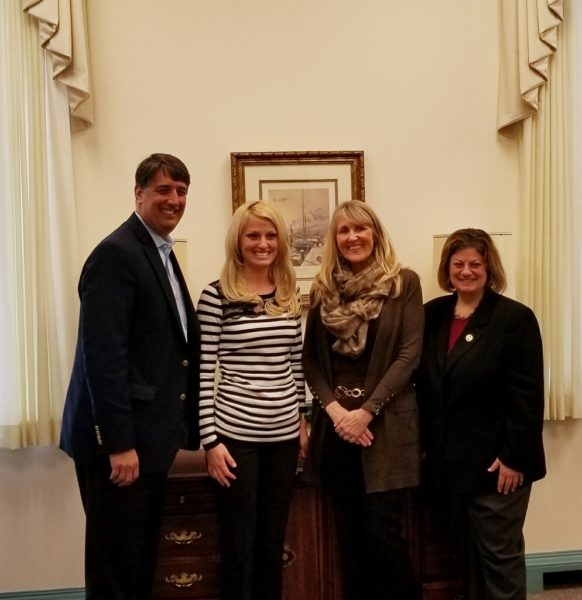 Our VP of Development, Diana Ellis and VP of Developmental Disabilities, Judi Olinger with Senator Guy Guzzone and Delegate Jen Terrasa at the Bond Initiative hearing for Humanim's iHomes program in Annapolis, on March 9th.
Humanim's iHomes program is planning to construct and acquire 17 units of housing through Howard County over the next year and a half. This project will afford extremely low income disabled adults to have stable, quality housing with built-in residential supports, within the community in which they work.
More about Humanim's iHomes program:
iHomes is a private non-profit community housing development organization (CHDO) providing long term, affordable housing options to low-income individuals who have been diagnosed with a developmental and/or psychiatric disability. Founded in 2010 by Humanim, iHomes' mission is to provide stable, decent housing for low income individuals with disabilities within the community in which they work, as well as increased access to residential supports.
iHomes acts as a developer, property manager, and leasing agent but partners with other community organizations to provide support services for its residents. The type, frequency and provider of supports are driven by the individual tenant, but may include employment supports, daily living skills, transportation, budgeting, and community resource linkage.
Funding for this project comes from: DHMH Bond Grant, Howard County Department of Housing and Community Development, The Harry and Jeanette Weinberg Foundation and a Legislative Bond Initiative.