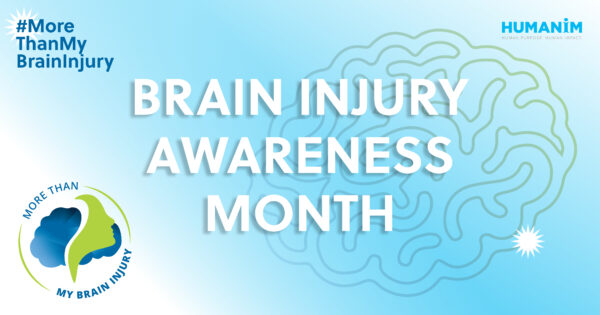 According to the Brain Injury Association of America, "There are more than 5.3 million children and adults in the United States who are living with a permanent brain injury-related disability. That's one in every 60 people." Brain Injury Awareness Month provides a platform for educating the general public about the incidence of brain injury and the needs of people with brain injuries and their families.
This year's campaign is #MoreThanMyBrainInjury. Many people with disabilities have their lives defined for them – the More Than My Brain Injury campaign gives individuals a chance to overcome those definitions, allowing them to tell their own stories and change the narrative of their lives. The campaign also lends itself to outreach within the brain injury community to de-stigmatize the injury, empower those who have survived & their caregivers, and promote the many types of support that are available.
Help raise awareness of Brain Injury by becoming informed of the facts and sharing with others!
Download Brain Injury Fact Sheet
Learn more at biausa.org/raiseawareness.