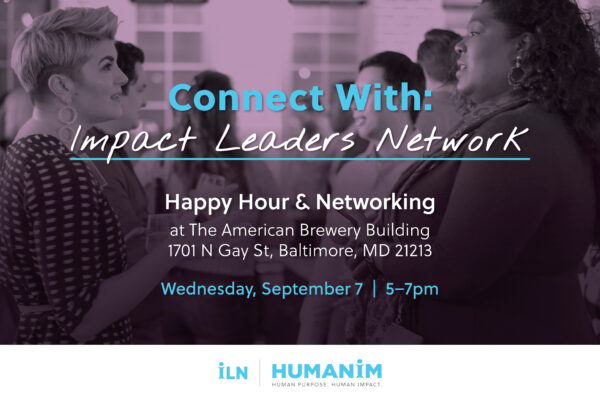 Our Impact Leaders Network is hosting a happy hour and networking event on Wednesday, September 7th at the American Brewery building from 5-7 p.m. Join us to participate in a lively discussion with other local impact-oriented professionals about the causes that unite us. Discover the Impact Leaders Network, hear how Humanim programming has affected participants' lives, and how you can get involved.
Humanim is a social impact organization focusing on human services, workforce development, youth services and social enterprise throughout Maryland. Our mission is to support and empower individuals who face social or economic challenges — by building pathways to economic equity, opportunity, and independence. With a staff of over 300, Humanim provides services to over 4,000 individuals a year.
Humanim has almost a 50 year history of supporting and economically empowering individuals. We do this through 35+ programs in the areas of human services, youth services, workforce development, and social enterprise throughout Maryland. Our organization was founded on the belief that every human being has potential and that work is transformative, with the goal of creating economic equity for individuals with disabilities and socio-economic challenges.