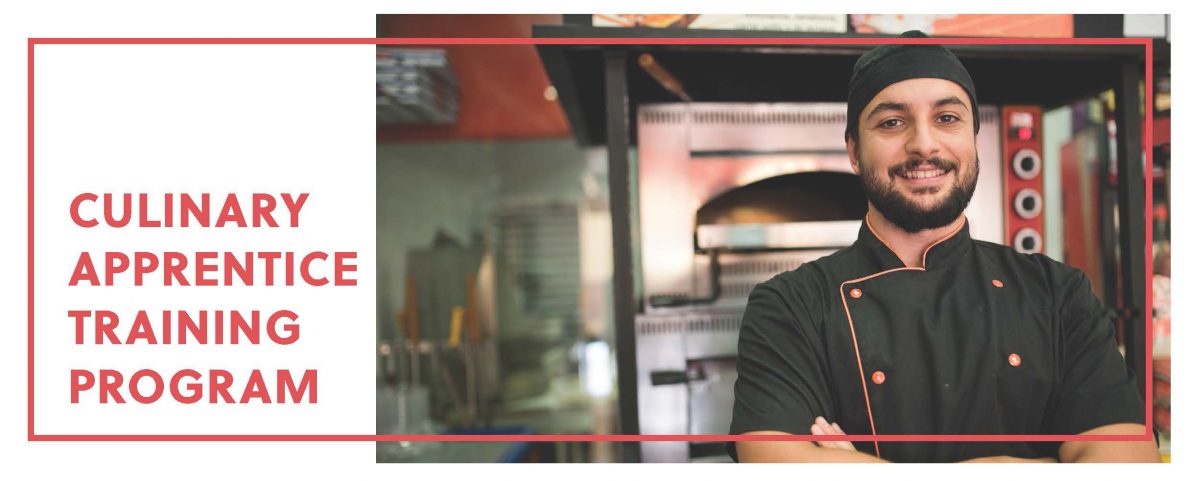 Ready to start your culinary career? Apply for our FREE Culinary Training Program to receive professional training, SafeServ certification, and job placement assistance! Our graduates are successfully placed in careers at hotels, upscale restaurants, country clubs, and more.
Join us for an information session – every Tuesday & Thursday from 9am – 12pm, or Wednesday from 3-6pm! Our next training session runs for 12 weeks, beginning Monday, March 6th, 2017 and ending Friday, May 26th, 2017.
The American Brewery
1701 N. Gay St.
Baltimore, MD 21213
Or contact as for more information
Phone #: 410.381.7171
Email: career-training@humanim.org
For More Details & Qualifications, download our Flyer.