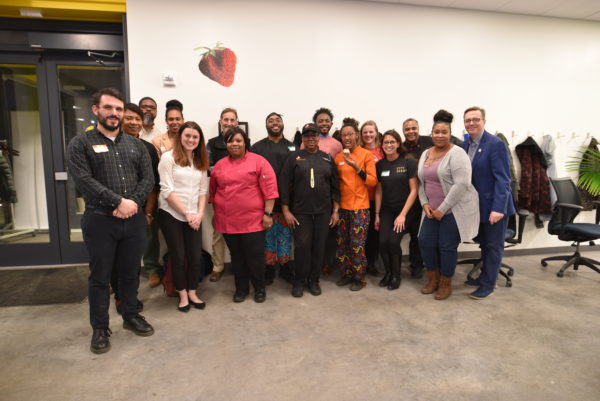 Our culinary social enterprise City Seeds hosted the Baltimore Culinary Enterprise Alliance Happy Hour last month with Maryland Food Bank, Humanim, Moveable Feast, Paul's Place, Inc., and St. Vincent de Paul of Baltimore (Kidz Table). This amazing event featured food demos, tastings, and an introduction to Alliance members and their missions.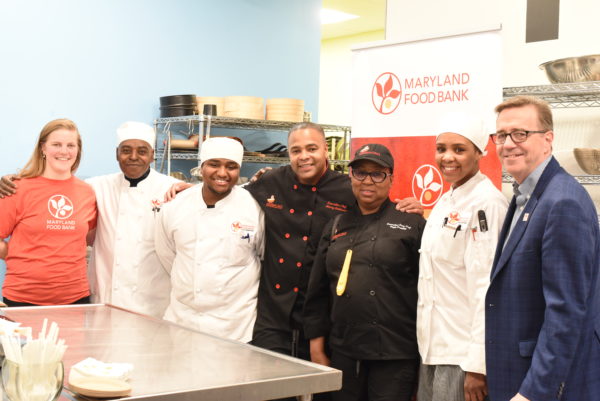 The Baltimore Culinary Enterprise Alliance is an ecosystem of culinary training programs and transitional employers who are connected through the Catalyst Kitchens Network. Our goal through collective collaboration is to develop an alliance of workforce trainers, employers, job seekers, and funders in an effort to build a larger ecosystem which supports pathways for employment and culinary innovation in Baltimore.
It was a truly inspiring – and delicious! – event, with collaboration, chickpea samosas & cupcakes in spades!