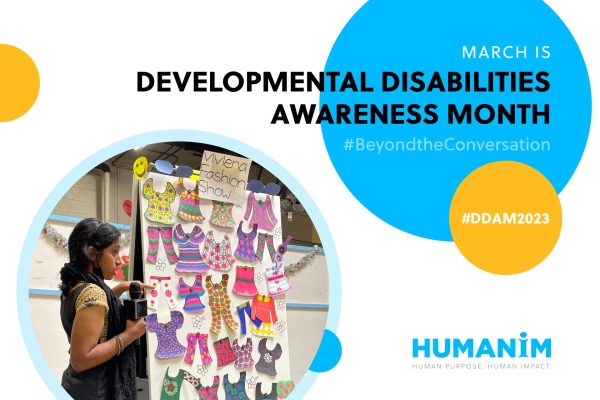 March is Developmental Disabilities Awareness Month. During this time, we raise awareness for the inclusion of people with developmental disabilities and celebrate their contributions.
While raising awareness is a crucial, initial step for change, this year's theme, "Beyond the Conversation" urges us to act! According to the National Association of Councils on Developmental Disabilities, "It's time to ask the question, once the conversations have taken place, what comes next? The time for talking is over, it's time for all of us to take action to create change."
We're proud to go "Beyond the Conversation" by supporting and empowering individuals with developmental disabilities to achieve both personal and economic independence.
Follow along this #DDAwareness month as we highlight individuals who have been positively impacted by our Developmental Disability Services.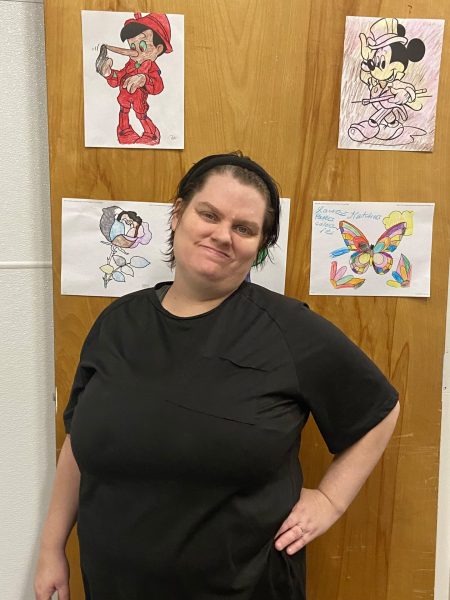 Meet Joyce, a participant who has been in our Meaningful Day Program since 2008. Joyce is a people person and Kate, her direct support professional (DSP), describes her as "a bundle of energy!" She is inquisitive and always open to learning new things.
When the Howard County police department's K-9 Unit visited our program, Joyce asked a lot of questions and was eager to learn more about police dogs and their responsibilities. She often participates in class and enjoys going to the library with her DSP. Since joining the program, she has enhanced her reading and math skills and built strong relationships with staff.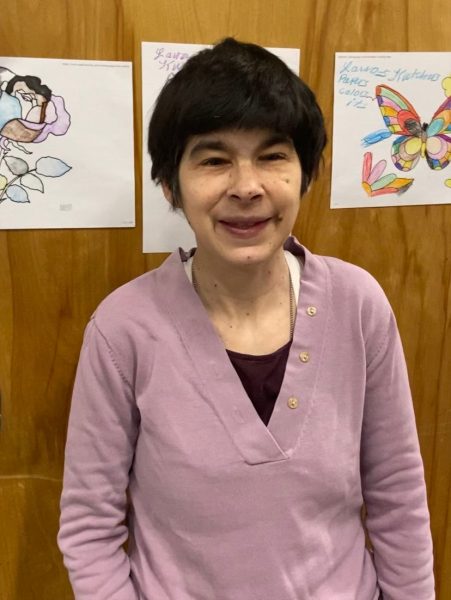 Meet Meredith, a participant in our Meaningful Day Program. Meredith was initially quiet and more reserved. However, Kate, her direct support professional (DSP) says that within a year, she has become more social and open to connecting with others.  
"The Meredith I know now is different from the Meredith I knew when I first started working with her," Kate said.
Meredith currently participates in classes like math, writing, and music. She enjoys dancing and playing the tambourine! She also enjoys community outings to the library and The Mall in Columbia and loves to share about traveling with her dad.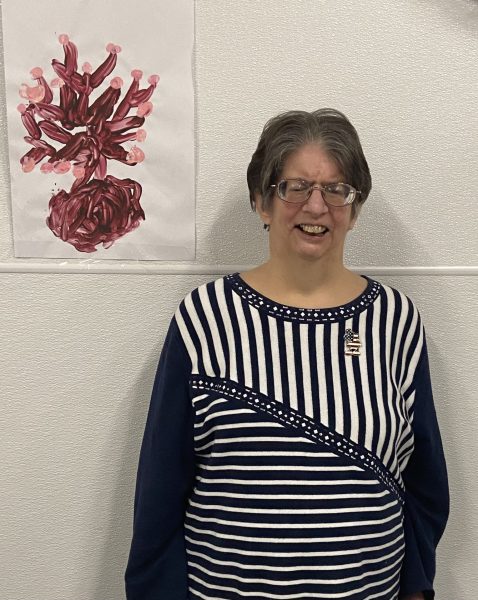 Laura is an individual who has been in our Meaningful Day Program since 2016. Laura has developed a close bond with her DSP, who has become her confidante. Every Friday, they go to The Mall in Columbia where she applies the skills she has learned in the program's math class. When ordering lunch, Laura carefully counts her money to ensure that she covers the full cost and receives the correct change in return. Laura is very attentive in class and enjoys coloring, painting, and solving puzzles.