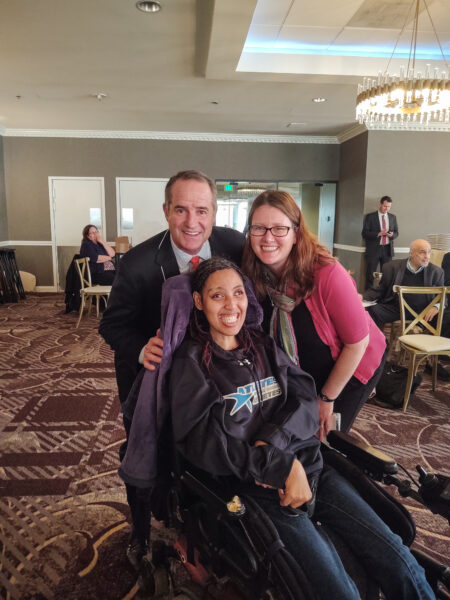 Defu, an individual in Humanim's Day Program, and an Athletes Serving Athletes participant, recently shared her passion for ASA at the annual Lincoln Financial meeting. As Defu was recently named ASA's spokesperson, this was her first event where she was able to speak alongside Julia Kardian, ASA's Director of Development, and Joe Barger, an ASA Captain.
Athletes Serving Athletes, an organization started in Baltimore to empower individuals with limited mobility to train for and participate in mainstream running events, quickly became a passion for Defu after beginning in 2014. She competed in the Iron Girl competition for the next 3 years, and became a 2 time Baltimore Marathon runner, as well as ASA's very first female triathlete.
Learn more about Athletes Serving Athletes here.