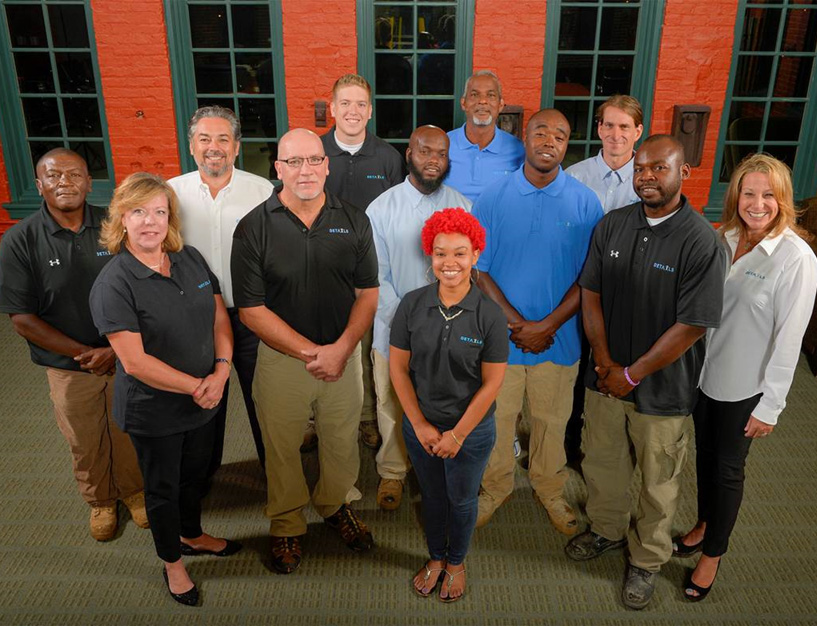 We are so proud to announce that the Details team has been named Innovator of the Year by the Maryland Daily Record. The award recognizes individuals and companies that have created a product, service or program that has had a positive effect on their business, industry or community.
Details, one of Humanim's social enterprises, is a nonprofit deconstruction business with a social mission: creating jobs for people who, for many reasons, have faced difficulty getting hired. We train and hire men and women to take apart buildings – rather than demolishing them – and then we salvage the materials for resale, reuse or repurposing.
The Daily Record awarded Details Vice-President Jeff Carroll and the Details team Innovator of the Year specifically for our work to bring deconstruction jobs to and remove blight from Baltimore's most underserved neighborhoods. A pilot project with the City to remove vacant properties and make way for green space is considered a model by Baltimore leaders of best practices and innovative thinking.
In fact, Mayor Stephanie Rawlings-Blake, Deputy Housing Commissioner Michael Braverman, community leaders and others gathered recently in the 1800 block of Etting Street, the site of the latest Details deconstruction project, to declare the program a success!
"Removing blight, developing green space and creating jobs through the deconstruction pilot has tremendously impacted this community and others throughout Baltimore," Rawlings-Blake said. "The pilot has been a huge success. I look forward to making it a permanent part of our demolition program."
The deconstruction pilot program, which was launched in April 2014 as a part of Mayor Rawlings-Blake's Vacants to Value initiative, is believed to be the first project of its kind nationwide. The program began by targeting 50 buildings and has now grown to 63 properties and counting.
Even more importantly, Details has created 26 new jobs for those with barriers to employment, complete with benefits and on-the-job training.
Crew leader Bernadette Buckson shared with Mayor Rawlings-Blake and others how important the Details job, and subsequent promotions and raises, has been to her.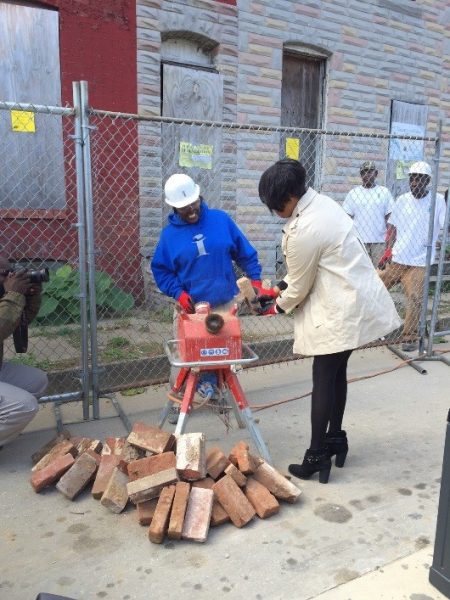 "This job has meant so much to me," Buckson said. "I had the opportunity to start my life all over."