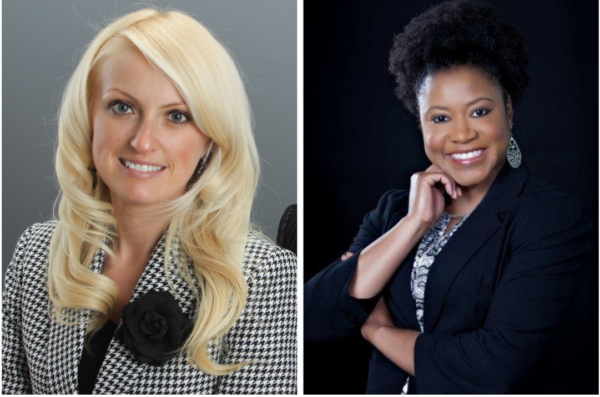 We are excited to share that Diana Ellis, Humanim's Vice President of Strategic Partnerships & Development, and Humanim Board Member, Jacque Brooks, have been selected as members of The Leadership Class of 2022.
Ellis and Brooks are two of 64 regional leaders to be selected for The Leadership's 38th class, joining more than 1,800 alumni who have preceded them.
The Flagship Program is a 9-month experiential leadership program that develops participants in three areas:
Deepening their understanding of Baltimore's history, challenges, assets, and people
Strengthening their capacity to lead, particularly in a civic context
Forging substantive relationships with fellow class members to provide a platform for collective action
"We are thrilled to kick off our 38th class and to convene a wonderfully diverse and talented group of extraordinary individuals who are leading throughout the Baltimore region. The Class of 2022 joins a legacy of leaders in Baltimore who have contributed significantly to Baltimore, strengthening our organizations and the civic fabric of our community. Through their experience together, these leaders will further strengthen their capacity to mobilize others to catalyze change throughout the region," shared David Sachs, Executive Director of The Leadership.
To complement its nearly 40-year old Flagship Program, The Leadership created Leading Now, a portfolio of expanded offerings designed to help those leading through the transformational change unleashed by the events of the past several years.
The Leading Now Gateway program introduces a new leadership model for today's reality, providing participants with cutting-edge skill frameworks and tools to drive creative problem solving and equitable, systemic change.
Leading Now Conversations, a series developed for The Leadership's alumni, features a wide variety of guests sharing insights they've learned through their own experiences of leading.  Featured guests have included Mayor Brandon Scott, Morgan State University President Dr. David Wilson, American Visionary Art Museum Founding Director Rebecca Hoffberger, Fearless CEO Delali Dzirasa, and Ceasefire Co-Founder and Baltimore Community Mediation Center Executive Director Erricka Bridgeford.
To learn more about The Leadership, its programs and how to apply, visit www.theleadership.org.