Last Thursday, we hosted #DinnerAtTheBrewery – a first-class culinary experience set in the historic ambiance of the American Brewery Building!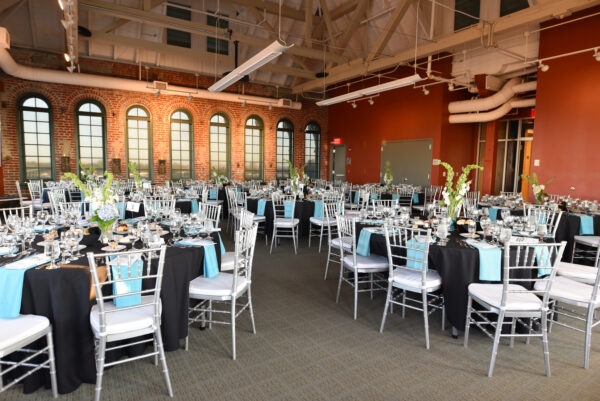 Guests enjoyed an incredible four-course dinner created + served by City Seeds, a Humanim Social Enterprise, along with wine pairings by Evan Pitts of Breakthru Beverage. The evening's special guest presenters – former Admin Assistant career training graduate (Shakiara Seal, Administrative Assistant at University of Maryland Baltimore), and East Baltimore community advocate (Janice Jacobs-Hudson, Ashland Avenue Association, Inc.) – received standing ovations for their inspiring stories of transformation.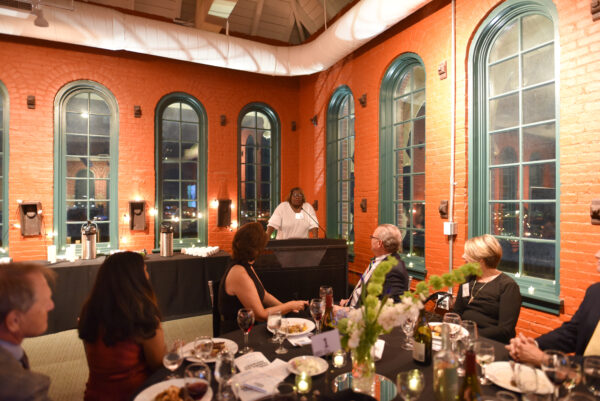 Thank you to all of our guests & presenters for making the sold-out evening a huge success! More than $55,000 was raised to support Humanim's workforce development initiatives – from job training to job creation and supported employment – for individuals with barriers to employment, including disabilities, mental illness, poverty, and returning citizens.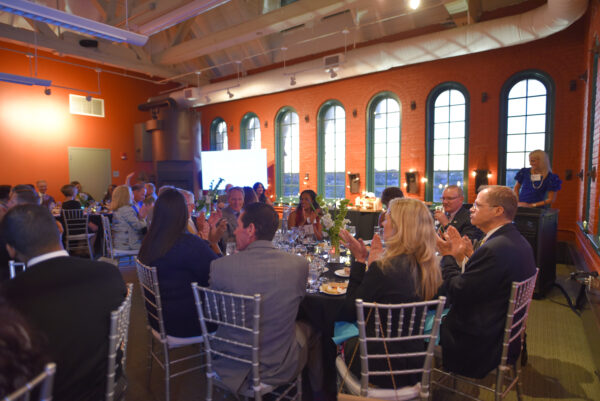 A special thanks to our amazing sponsors: