Direct Support Professionals (DSPs) are our front line staff working directly with adults diagnosed with a Developmental Disability or mental illness. One of the most important positions in Human Services, a DSP supports individuals with increasing the quality of life, and ensuring growth and independence. Their commitment makes Humanim's vital programs & services possible.
Thank you for embracing #humanpurpose and #humanimpact every day.
---
This week, to celebrate the hard work and dedication of DSPs, we are highlighting a few of Humanim's incredible Direct Support Professionals!
---
Meet Shelly, a Direct Support Professional in Humanim's Developmental Disabilities Department!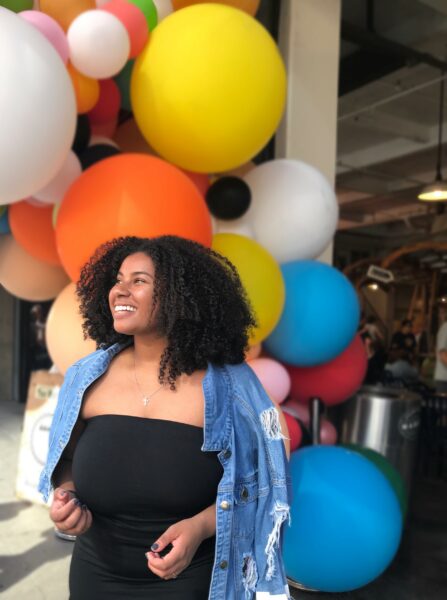 While Shelly has been at Humanim for 6 weeks, she is already representing #humanpurpose and #humanimpact. As a DSP, Shelly creates a safe and motivating environment for individuals to utilize their community to meet their individual goals. When asked what she enjoys most about being a DSP, Shelly said "I enjoy planning field trips! Recently I took the group on a trip to a fire station where they received a full tour of the facilities and were given fire hats. They learned about fire safety, practiced communication skills with important members of their community, and received information about volunteer opportunities while having an amazing time."
Outside of her work at Humanim, Shelly hosts a Youtube channel (ChellyandShelly) with her best friend, volunteers and participates in church activities, spends time with family, and entertains various creative outlets – most recently, painting. Shelly's favorite quote comes from 1 Cor 16:14 – "Show love in everything you do" – and it's clear that Shelly does that as a DSP! Join us in celebrating Shelly for her commitment & care as a Direct Support Professional!
---
Meet Marina!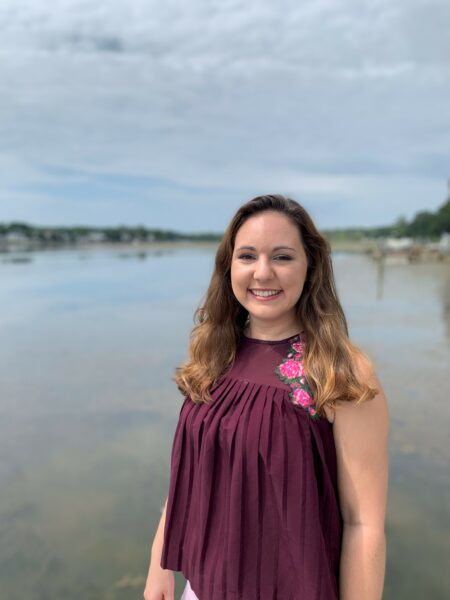 Marina is a Residential Rehabilitation Counselor in Humanim's Behavioral Health Department, where she helps empower individuals to achieve mental health goals through personalized rehabilitation plans. She also provides resources and therapeutic supports to enrich recovery. Marina has been employed at Humanim for over a year, and says, "I enjoy participating in client's recovery; especially, sharing in their excitement as they experience fulfillment in reaching specific milestones."
Outside of working as a Residential Rehab Counselor, Marina enjoys being with her friends, taking pictures of sunsets, and attempting yoga! Her favorite quote is "To live is so startling it leaves little time for anything else" -Emily Dickinson. Join us in celebrating Marina's hard work and care as a Direct Support Professional!
---
Meet Lauren, a Rehabilitation Counselor for Humanim's Residential Rehabilitation Program!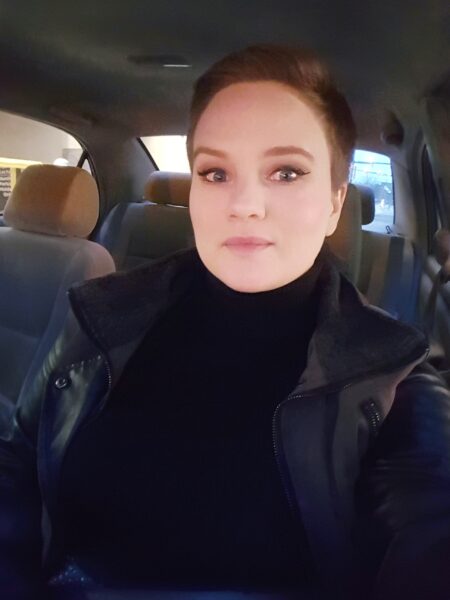 Lauren is the primary house counselor for several of the Behavioral Health Department's residential sites. She assists individuals in creating and implementing Individualized Recovery Plans, as well as assisting with daily activities – like medication, medical appointments, and engaging within the community. "I enjoy seeing clients achieve goals they thought may not be attainable."
When she isn't at work, embodying #humanpurpose and #humanimpact, Lauren loves cooking, drinking coffee, watching movies, and exploring the different cultures of the D.C. area! Join us in celebrating Lauren for her incredible work and care as a Direct Support Professional!
---
Meet Micheala!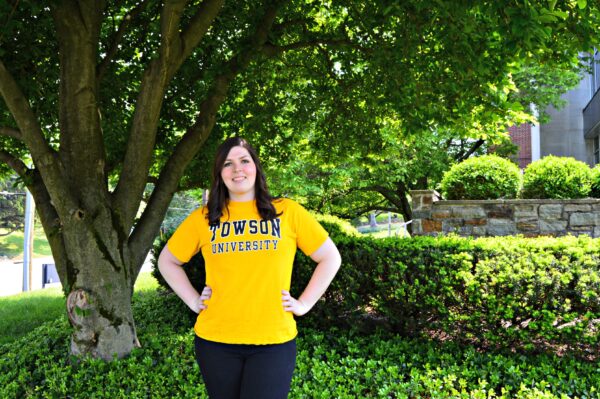 Micheala is a Psychiatric Rehabilitation Specialist for Humanim's Psychiatric Day Program, where she helps promote a safe and therapeutic environment that allows individuals to focus on their well-being. She works to help individuals learn how to manage their illnesses, and teaches skills to live healthy, successful lives. Part of her role includes facilitating groups, and planning community integration activities. Micheala facilitates a variety of groups on topics like cultures throughout the world, money management, current events, as well as an ASL group. Outside of her role as a DSP, Micheala is an active member of Humanim's Community Integration Committee and the Morale Committee. "I enjoy so many things about my job! I enjoy the variance – every day I get to do something different, learn something new, or have a unique interaction with someone. I also really enjoy having a positive impact on the people I work with."
Apart from representing #humanpurpose and #humanimpact at Humanim, Micheala enjoys reading, attending concerts, and spending time with friends & family. Her favorite quote is "Little by little, one travels far" by J.R.R. Tolkein. Join us in thanking Micheala for her dedication and care as a Direct Support Professional!