This week is Direct Support Professionals Recognition Week – a week to appreciate and celebrate the hard work and contributions of DSPs who embrace
#humanpurpose
&
#humanimpact
every day.
Direct Support Professionals (DSPs) are our front line staff working directly with individuals diagnosed with Developmental Disabilities or mental illness. One of the most important positions in Human Services, a DSP supports individuals with increasing the quality of life and ensuring growth and independence. Their commitment makes Humanim's vital programs & services possible, and they have been
#HumanimHeroes
during the pandemic.
---
This week, to celebrate the hard work and dedication of DSPs, we are highlighting a few of Humanim's incredible Direct Support Professionals!
---
Meet Rebecca, a Direct Support Professional in Humanim's Behavioral Health Department!
Rebecca has been a part of #TeamHumanim for 19 years and counting, and is currently a Supported Living Case Coordinator. In this role, she supports clients in their recovery by helping them achieve their goals and maintain stability in their housing. She works to promote independence and empower individuals by utilizing public transportation in their community, and assists clients in addressing their housing, physical, and mental health needs.
When asked what she enjoys most about being a DSP, Rebecca shares, "I enjoy helping clients achieve their goals, and that they trust me enough to be a part of their life."
Outside of her role at Humanim, Rebecca enjoys spending time with her children and grandchildren, is a Baltimore Ravens fan, and loves seafood. Rebecca's favorite quote sums up her amazing work for the past 19 years – "Treat others as you want to be treated."
Join us in celebrating Rebecca for her commitment & care as a Direct Support Professional!
---
 Meet Abe, a Direct Support Professional in Humanim's Behavioral Health Department!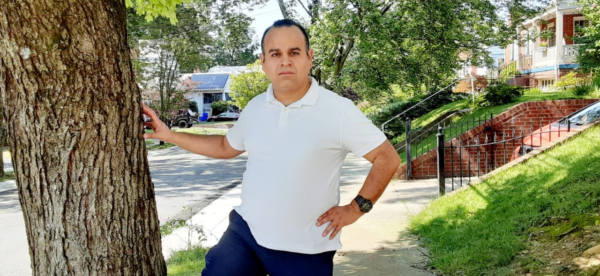 Abe is an Employment Consultant in our Evidence-Based Supportive Employment program, where he establishes business partnerships in the community and helps clients obtain employment opportunities. He assists in placing clients in jobs that match their skills, abilities, and interests, as well as provides job supports for employed individuals.
About his work at Humanim over the past 2+ years, Abe shares, "I enjoy assisting clients towards success in their vocational talents, for them to put their potential talents in practice." He also helps in coordinating additional services through Humanim or other agencies as needed.
Outside of work, Abe enjoys listening to vinyl records, retro video games, sports (Real Madrid!), hanging out with friends, and Cuban & Peruvian food. His favorite quote is: "Discipline the mind the body will follow."
Join us in celebrating Abe's dedication and care as a Direct Support Professional during #DSPRW2020!
---
Meet Lilquenda, a Direct Support Professional in Humanim's Behavioral Health Department!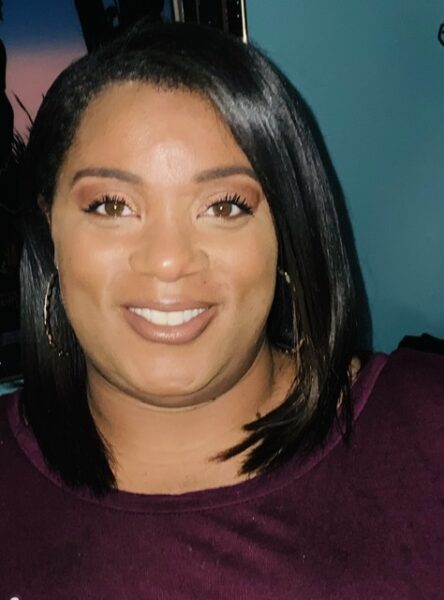 Lilquenda has been at Humanim for six months and is a Residential Rehabilitation Counselor. She works to provide direct support through assisting with day to day tasks, working with individuals to improve mental health, and promoting conversations that encourage personal growth. About her role, Lilquenda says, "I enjoy assisting clients with working towards accomplishing their goals."
Apart from representing #humanpurpose and #humanimpact at Humanim, Lilquenda enjoys spending time with family and friends, going to church, and volunteering. Her favorite quote is Philippians 4:13, "I can do all things through Christ which strengthen me."
Join us in thanking Lilquenda for her dedication and care as a #DirectSupportProfessional!
---
Meet Carrie, a Direct Support Professional in Humanim's Developmental Disability Services!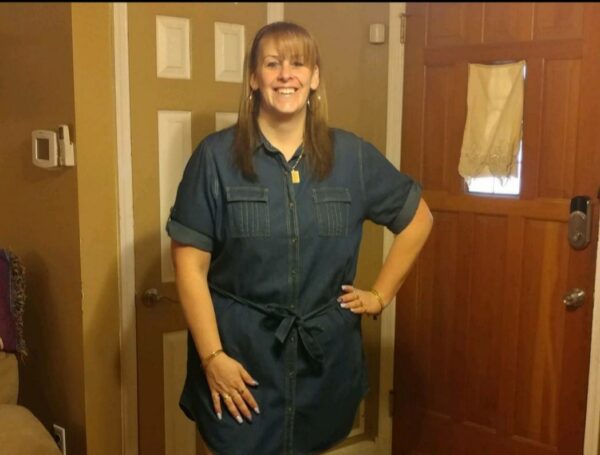 Carrie has been a part of #TeamHumanim for three & a half years and works in Personal Supports. In her role, Carrie provides support in various aspects of individuals' lives – helping clients live independently in their homes, as well as in their communities. Carrie promotes community integration by helping individuals grocery shop, attend events, visit new places, and provides support in their employment.
About her role in Personal Supports, Carrie shares, "What I enjoy most is seeing the true growth in the clients I work with, their excitement when they achieve something they have been working so hard to achieve. As well as the moment I realize I was a part of their growth, especially looking back over the years and seeing that they have grown so much. Being a part of it is beyond rewarding, along with the smiles on their faces, how proud they are of themselves, and how much they are able to do."
Outside of her work at Humanim, Carrie enjoys spending time with her husband and two sons, especially watching them play soccer. She also enjoys listening to music, going to live music events, cooking, long walks, and watching good movies. Her favorite quotes are "Let it go" – in a singing fashion from the movie Frozen – and "It is what it is."
As we round out Direct Support Professional Recognition Week 2020, we extend a huge thank you to Carrie, and to each of our incredible DSPs committed to #HumanPurpose and #HumanImpact!