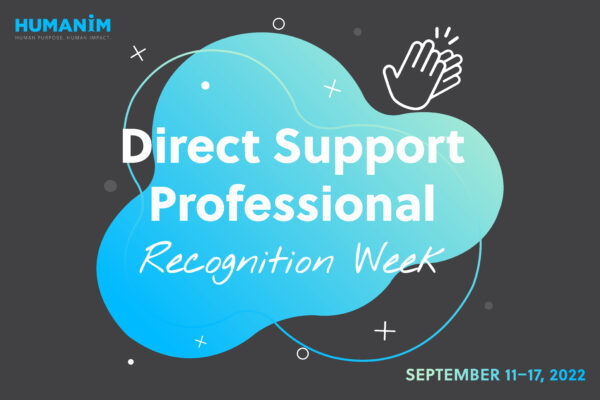 Last week, in honor of Direct Support Professional (DSP) Recognition Week, we shared stories from some of our amazing front-line staff. We also celebrated them with gifts, gift card raffles, and even a car wash and picnic as a way to say thank you for the tremendous impact they make every day.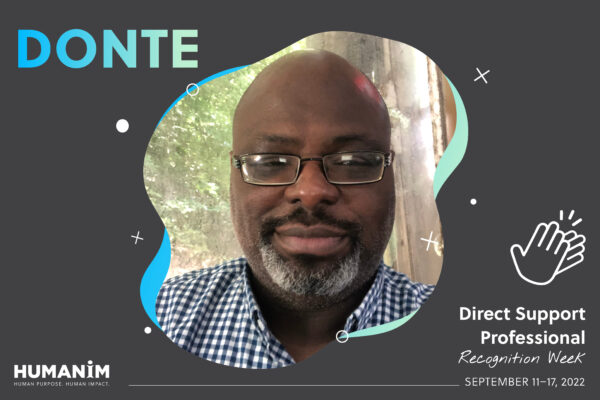 Donte, a DSP at Humanim, marks six super months with the organization.
Donte loves making a positive impact on the lives of those he works with and has dedicated 20 years to the human services field, under the foster care division. He helps Humanim's Meaningful Day Program participants enhance their self-awareness, becoming more mindful of others and setting intentional goals.
Fun fact: Donte teaches financial literacy to youth and likes to podcast. He also enjoys watching movies, collecting comics, and spending time with family.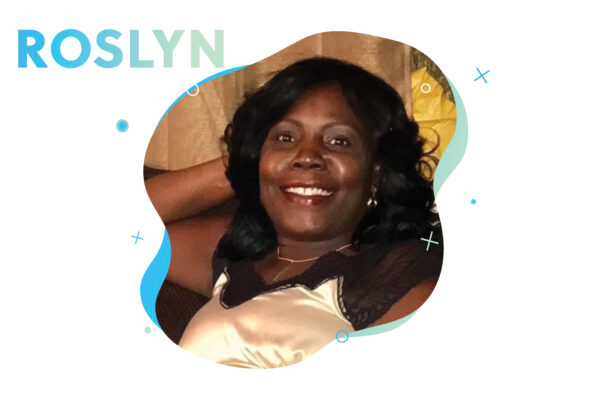 Roslyn, a DSP who has been working in our Meaningful Day Program for Developmental Disability Services throughout the pandemic.
She has made a lasting impression on one of our program participants. Their parent testified on the significant positive changes they have seen in their son. They said Roslyn helped their son gain confidence to take on new challenges. He's doing well learning multiplication and division for the first time. He is also more willing to participate in group discussions. Roslyn far exceeded their expectations and allowed both the parent and their son to recognize his full potential and capabilities.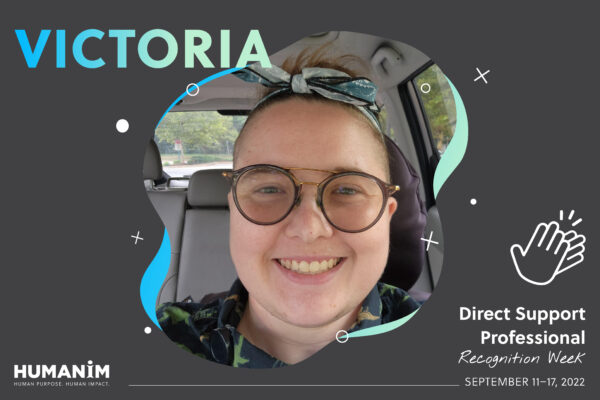 Victoria, a DSP in our Behavioral Health Department, is a Rehabilitation Counselor who has been working at Humanim for three years.
Through her experiences growing up, Victoria was led to become a support for individuals in need of behavioral health services to live safely and independently.
She says the best part of her role is seeing the "light bulb" go off for program participants when they learn a new skill, such as cooking or traveling by themselves to appointments. She has also noticed them become more willing to try new things and reach new milestones.
Fun fact: Victoria is the owner of three tarantulas! Outside of entertaining her eight-legged pals, she likes to read books, make costumes, play video games, and spend time with her friends and family.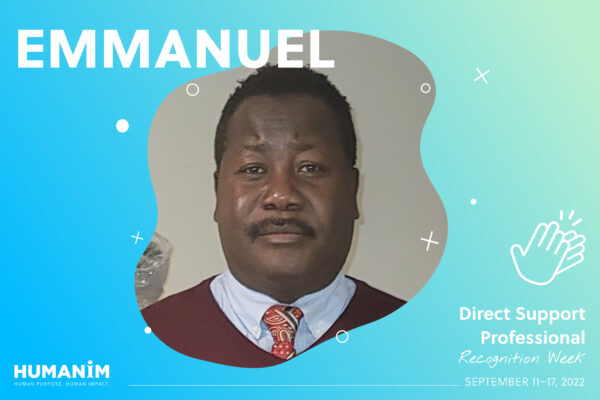 Emmanuel, one of our new but seasoned DSPs, has always found joy in helping others. He often takes one of our young program participants on new and exciting adventures at museums, arcades, the mall, and more! The participant's mother describes her son as happier when he's engaging in the community with Emmanuel and feels very grateful for the positive impact he has made on her son's life.
Check out photos from the "Back to the '90s" picnic and car wash last Saturday!