Join us every first Friday of the month for our free family engagement workshops at Commodore John Rogers Elementary School and Collington Square Elementary School!
Workshops cover everything from utility budgeting to college savings and building a business. Each workshop includes gift card raffles.
To learn more about our workshops or family support services, contact Ayesha Monger at amonger@humanim.org (Commodore John Rogers) or Patricia Brunt at pbrunt@humanim.org (Collington Square).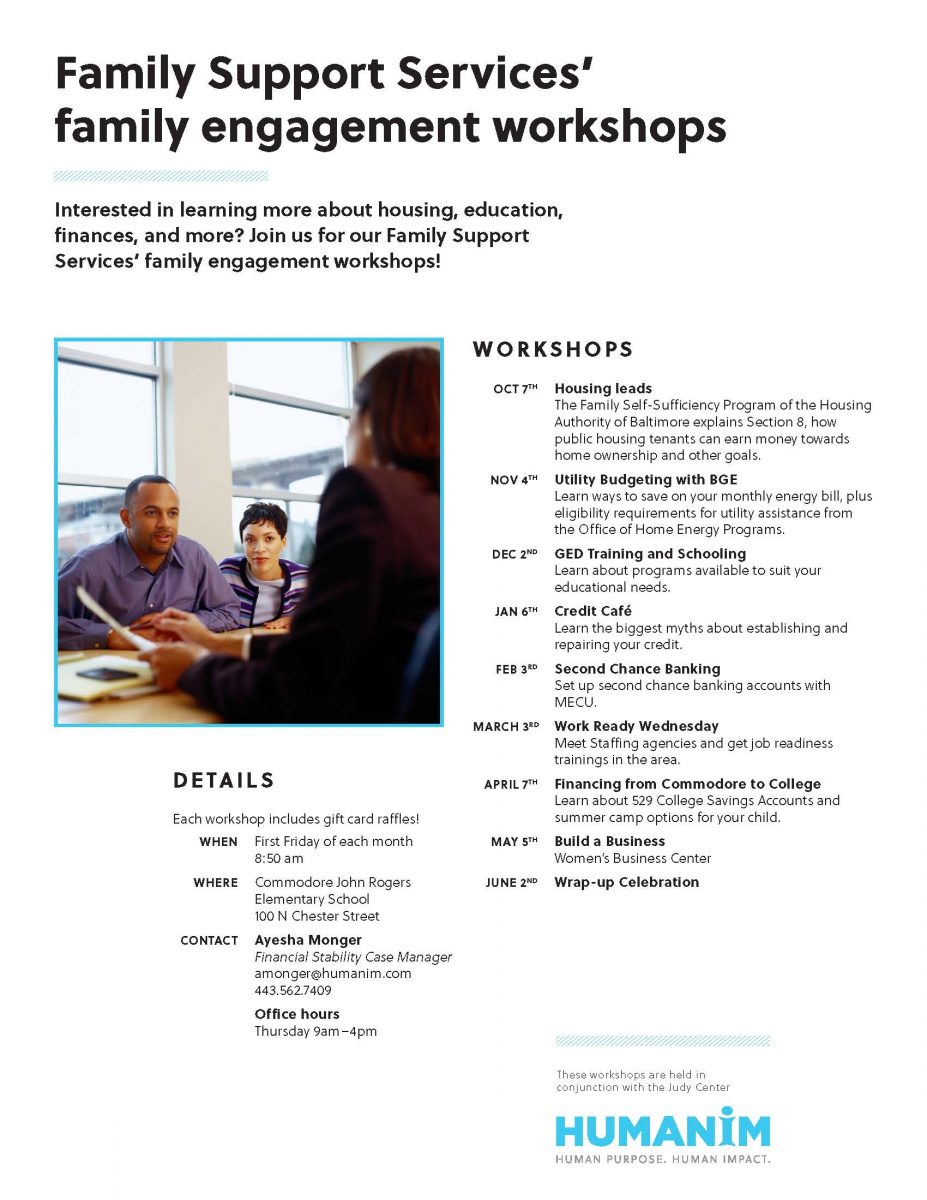 Download Schedule for Commodore John Rogers
Download Schedule for Collington Square