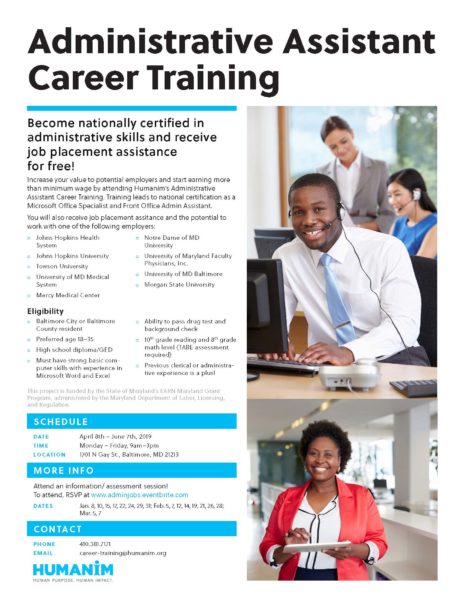 Interested in an administrative career at one of Baltimore's largest institutions? We are currently recruiting for our next FREE Administrative Assistant Training program! Receive specialized training, professional certification, and job placement assistance.
This 9 week program prepares Baltimore City and County residents for employment in administrative positions. Participants are trained in office skills, such as Microsoft Office Suite, and go through an extended training program to receive nationally recognized certifications. At completion, participants have the opportunity to be placed into entry-level administrative positions at partnering anchor institutions.
Join us for an information & assessment session this January through February, 2019!
Our next program begins April 8th, 2019!
Register for an information/assessment session at: www.adminjobs.eventbrite.com