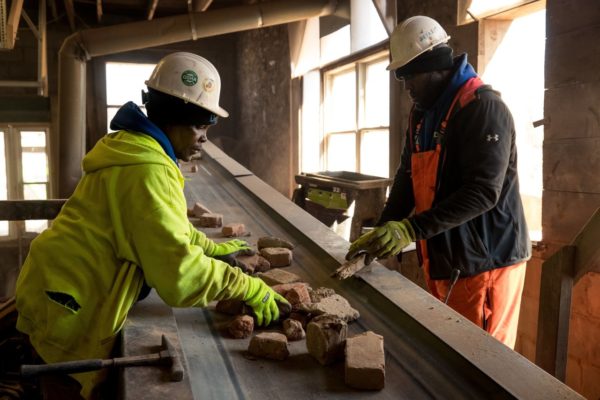 The Wall Street Journal reports on the Baltimore Deconstruction Project, and how other cities like St. Louis are looking to adopt Humanim's deconstruction model in today's piece, "Brick by Brick, Baltimore's Blighted Houses Get a New Life."
From the Article:
As part of the city's effort to fight blight, it is paying a nonprofit that deconstructs buildings in some neighborhoods and then salvages and ships old bricks and lumber across the U.S. and to the Caribbean. Instead of ending up in landfills or being pulverized, the materials become floors in a Southampton, N.Y., pool house, walls in high-end Washington, D.C., condos and the ceiling of an outdoor-recreation store in Philadelphia….
Baltimore's program is being trumpeted as a model and officials from other cities have come to look at how it works.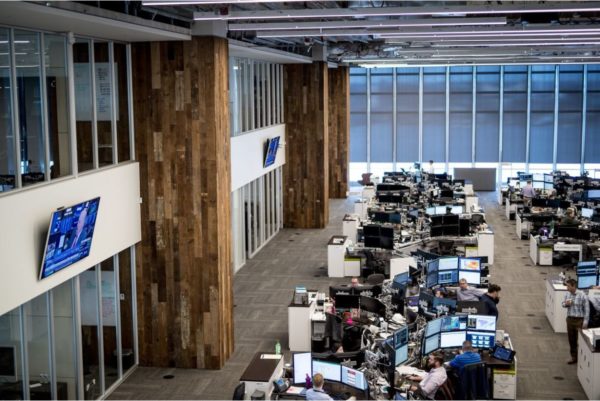 Through deconstruction, these five houses are leaving behind piles of sturdy lumber that can be fashioned into tables, cabinets, cladding or flooring and at least 15,000 bricks that might become tile or adorn facades. Less than 5% of the materials will end up at the dump.
The cost to the city's government for this job: $76,460, compared with about $64,270 for a conventional demolition. But, officials say, beyond helping reduce blight and landfill waste, the labor-intensive process yields six to eight times as many jobs as demolition does, often for people with criminal records.
"We want a double bottom line," Housing Commissioner Michael Braverman said. "It's not just locations, but can we create jobs with the dollars?"
(…)"They've done amazing work in Baltimore. They're definitely a national model, and to my knowledge one of the most successful public deconstruction programs," said Martin Brown of the Delta Institute, a Chicago nonprofit that advises cities on similar efforts."
–Story by Scott Calvert, Photographs by Shawn Hubbert
Read the whole story at The Wall Street Journal here.