Humanim is seeking funding for a major remodeling of Humanim's Developmental Disability Headquarters, located at our "Gerwig" office in Columbia. Gerwig is one of Humanim's three main buildings, home to our Developmental Disability Services, and houses over 200 Humanim staff and program space for over 350 clients.
The project will expand and improve the facilities to meet the needs of Howard County Residents who have been diagnosed with a developmental and/or psychiatric disability.  In addition to creating a more welcoming space for the 150 clients touching the building each day and improving facility functionality for specific needs, the focus of the design is to rehabilitate the building to enable better community integration, improve staff training and development, and enhance client training. Building updates include:
Large Community Café
Mock Apartment for independent living skills training
Remodeled bathrooms with electronic Adult Changing Table
Deck and Outdoor Community Space
Discovery Room and Lobby Space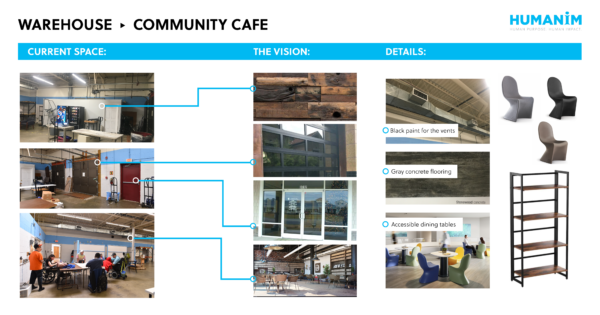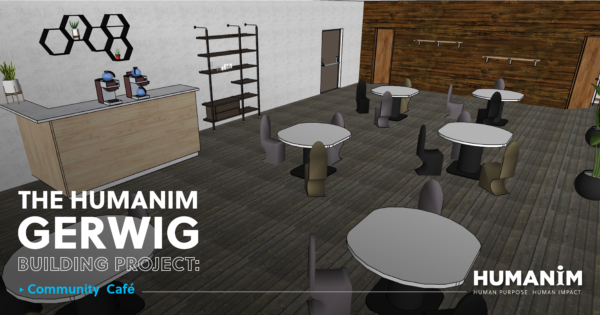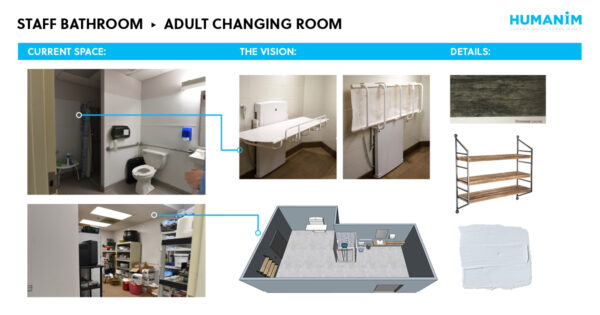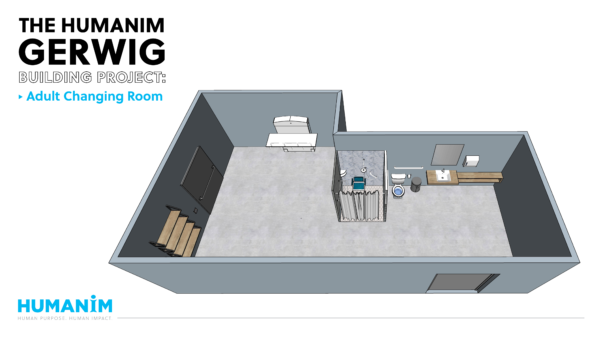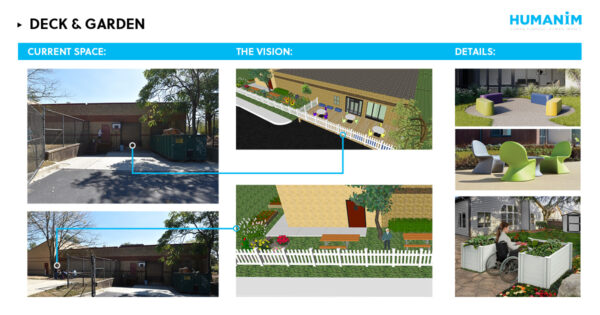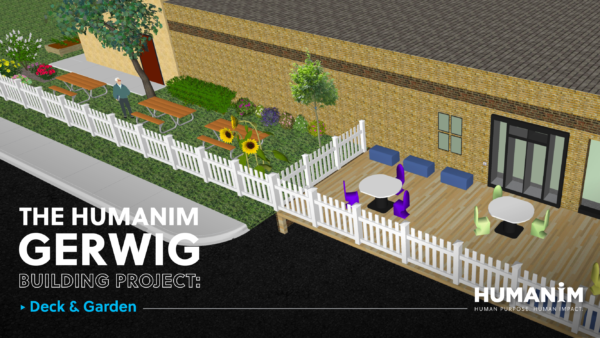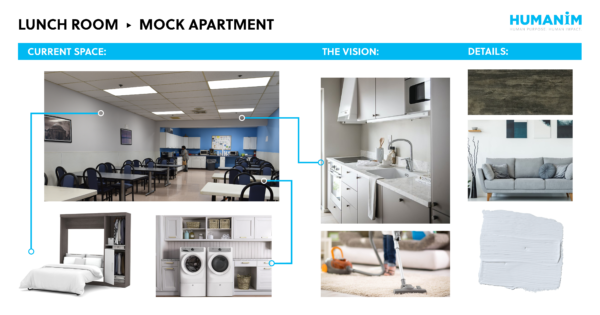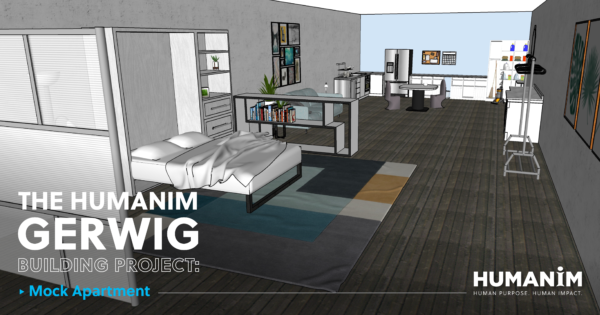 As our departmental vision is to be more inclusive within our community, the use and design of Gerwig is critical to our success – as is, your support. No amount is too small, and your generous tax deductible donations will go directly toward improving the facilities and services we offer to those with disabilities in Howard County.
---
To donate, go to: www.humanim.org/donate and select the "Gerwig Building Project" from the "Fund" drop-down menu.