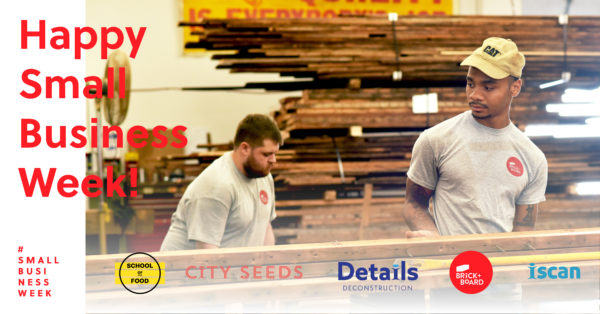 Happy National Small Business Week!
Since we opened our doors, Humanim's mission has been to create new economic opportunities for members of our community who face barriers to employment. As part of that mission, we create social impact businesses that put people first. We recognize that small businesses drive, sustain, and strengthen our local communities.
Whether it's through our partnerships, our vendor relationships, our business and career training programs, or through our social enterprise division – we strive to support small businesses and their vital role in our community.