DLLR News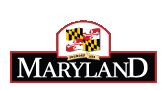 Maryland Department of Labor, Licensing and Review Announces Implementation Grant Awards for EARN Maryland Workforce Training Initiative. Humanim is honored to have received two strategic industry partnership grants.
Baltimore Regional Hospitality/Culinary Strategic Industry Partnership Our Partners include:
Moveable Feast
Four Seasons Baltimore
Bon Appetite
University of Maryland Medical Center
Bistro Rx
Personnel Plus
Maryland Off Shore Wind Strategic Industry Partnership our partners include:
Business Network for Maryland Offshore Wind
Anne Arundel Community College
Earlbeck Gases and Technologies
D&T Welding Contractor
Cianbro
Maritime Applied Physics Corporation
Worcester Economic Development Center
Maryland Center for Construction Education and Innovation
We are looking forward to launching this business-led workforce training program with our outstanding partners!