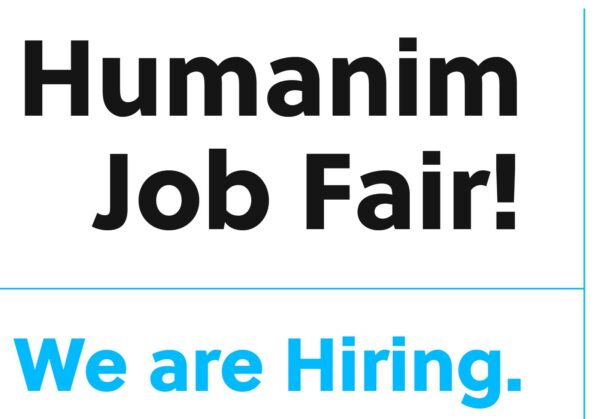 Humanim is hiring! Join us for one of our job fairs this February to learn more about career opportunities at Humanim.
We are seeking candidates for the following positions:
Behavioral Consultants (LBA or BCBA certification a big plus!)
Behavioral Technicians
Rehabilitation Counselors
At Humanim, our employees are passionate about what they do, and we are passionate about serving our employees. From employee recognition and wellness programs, to leadership development opportunities and annual company events, we strive to support our staff's success, health, job satisfaction, and professional development. If you want to be part of a great team and make a positive impact in your community, you belong here.
When & Where
Tues. Feb. 13, 2018, 4 – 7pm  at the American Brewery – 1701 N. Gay St., Baltimore, MD 21213
Thurs. Feb. 22, 2018, 4 – 7pm at our Columbia office – 6355 Woodside Ct, Columbia, MD, 21046
Please bring multiple copies of your resume and come prepared to share information about your work history. We look forward to meeting you!
Questions
Contact Sarah Whitfield, Staff Development Manager, DDA Services at: swhitfield@humanim.org
For job descriptions, or to learn more about careers and benefits at Humanim, go to: www.humanim.org/careers