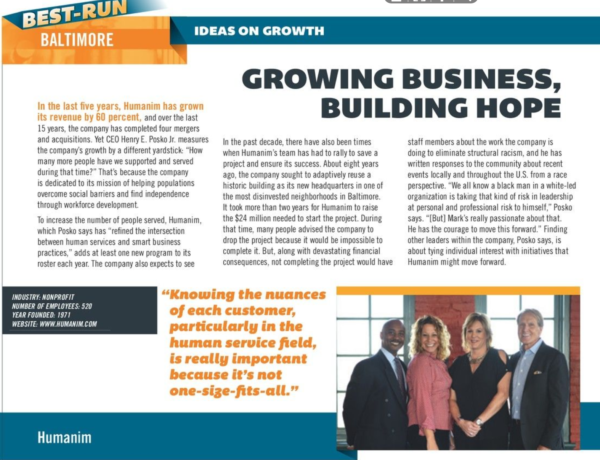 Humanim and its executive leadership were recently featured in Smart CEO magazine in their Best-Run Baltimore feature. The article "Growing Business, Building Hope" details how Humanim has grown as an organization to serve more populations and the unique business approach it takes to its growth.
In the last five years, Humanim has grown its revenue by 60 percent, and over the last 15 years, the company has completed four mergers and acquisitions. Yet CEO Henry E. Posko Jr. measures the company's growth by a different yardstick: "How many more people have we supported and served during that time?" That's because the company is dedicated to its mission of helping populations overcome social barriers and find independence through workforce development.
Read the full article here.