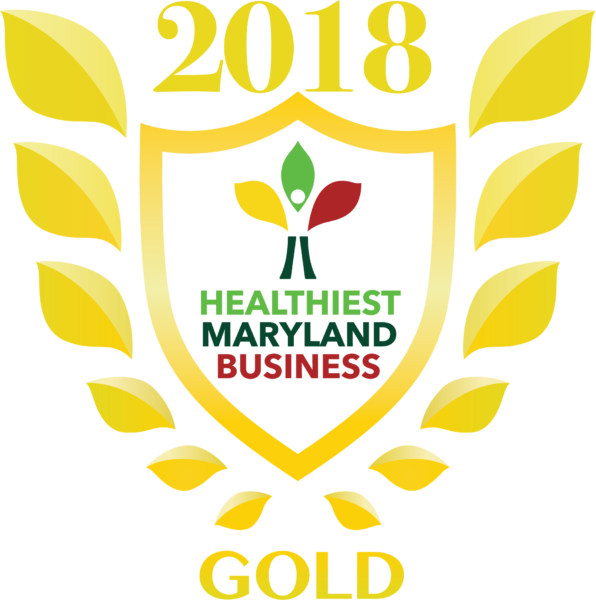 We are proud to share that Healthiest Maryland Businesses has recognized Humanim with their highest level award for health & wellness at work – the Gold Level Healthiest Maryland Business Wellness at Work Award. Award criteria is based on the CDC Worksite Health ScoreCard and utilizes the CDC's Workplace Health Model and the HERO Health and Well-Being Best Practices Scorecard.
From our annual staff health days and prize-winning health challenge to our comprehensive health benefits and the numerous events and health initiatives run by our Human Resources and Wellness Committee, we truly value our employee health at Humanim and are very proud to receive this award.
Just this year programming has included a tobacco cessation program, events including yoga and practicing self-care, and our spring health challenge Sleep Bingo which allowed staff to learn and practice better sleeping habits while competing for health & wellness related prizes.
A big congrats to our Human Resources team and Wellness Committee for this great achievement, and thank you for all you do to promote employee health and wellness!