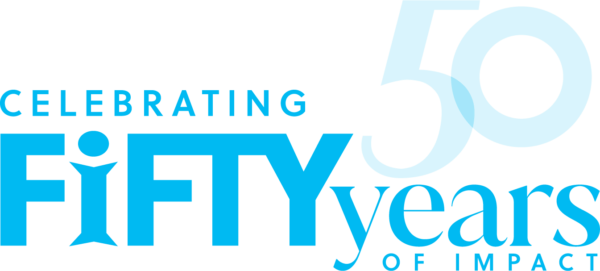 The time has finally come to celebrate a special milestone for Humanim – 50 years of providing services to our communities! We're excited to host an evening event to mark the occasion.
May 11, 2023
5 – 9 p.m.
Turf Valley Resort
Ellicott City, MD
A lot changes in the span of five decades, but the goal always remains to meet our mission: To support and empower individuals who face social or economic challenges — by building pathways to economic equity, opportunity, and independence. Through strategic risk taking and a proactive approach, Humanim operates over 35 diverse, but interconnected, programs.
What started as less than five employees in the early 1970s has grown into nearly 400 employees serving over 3,000 individuals per year. Our progress is made possible by passionate employees, a strong board, and community supporters.
We hope you can join us! This event is a great opportunity to catch up with old friends while investing in impact initiatives that help our communities thrive. The celebration includes a networking reception, dinner, program, and open bar.
View sponsorship opportunities here.
Questions? Please contact Diana Ellis, Vice President of Strategic Partnerships & Development, at dellis@humanim.org or 410.381.7171.