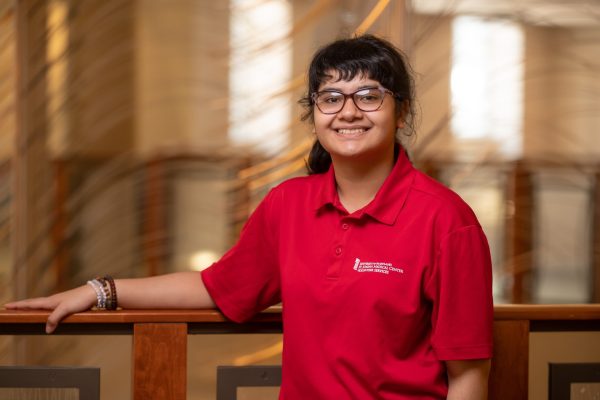 Meet Ana. Ana is a high school senior who participates in our Youth Employment Services through an internship in nursing at University of Maryland St. Joseph Medical Center (St. Joe's).
Since 1997, Humanim has partnered with the Division of Rehabilitation Services (DORS), school systems, and numerous employers to prepare high school students with disabilities for entry into the workforce. Each student is placed based on their interests and unique skillsets.
Over the last ten years, Humanim's partnership with St. Joe's has grown and thrived with 640 students coming through the program! The hospital provides a variety of opportunities from dietary and patient transport to nursing and administration. There are currently 16 students working at St. Joe's.
"My experience with this internship has been very pleasant," Ana said. "Everyone here is so nice. I've made a ton of work friends already."
In addition to mentoring and job readiness training, students can find a sense of belonging and purpose among their peers in the workplace. Deborah Brown, long-time Humanim staffer and program director, said, "Students report they feel 'safe and supported' with their tasks and are allowed to grow in this environment. They become more confident to either find employment or to volunteer and give back to their communities."
Working in healthcare allows Ana to make a positive impact on patients and their families. So far, she enjoys assisting with patient discharge most! Ana appreciates this experience for showing her what it's like to be a professional in the workforce, as well as the opportunity to earn an income while in school.
After graduation, Ana plans to participate in one more St. Joe's internship over the Summer before starting at the Community College of Baltimore County.
If you are interested in becoming an employer partner to support more students like Ana, please contact us at youth-services@humanim.org.