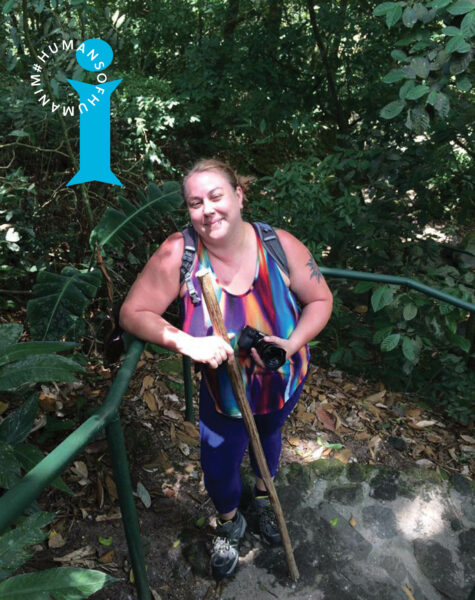 Meet Cindy, Healthy Transitions Program Coordinator, part of Humanim's Behavioral Health Department. Cindy is a mental health advocate, and has been part of Team Humanim since November 2019. 
As part of her role, Cindy works to assist youth ages 16 to 26 (whom she affectionately calls her "littles") who have a severe mental health diagnosis, with self-sufficiency, independence, and to successfully transition into adulthood and integrate positively into the community. 
"[My favorite part of] this position is the freedom to explore goals the clients never dreamed they could achieve. It is intrinsically rewarding to see a client achieve and expand the goals they have set for themselves." 
Cindy says she most values "when a client comes to me and tells me they can tell I really care about them and their success, and they could not have seen themselves achieving some of their goals unless we had worked together." 
Outside of work, Cindy enjoys spending time with her dogs, outdoor activities, music shows, roller coasters, traveling internationally, cooking, and socializing. She loves pasta and is a big fan of the former St. Louis Rams.
Her most unusual talent? Driving a car with a manual transmission!
A life experience (her "mid-life crisis," she says) that gave her a different perspective was moving to Australia for 14 months in 2011 where she "learned about myself, my potential, and the direction I wanted to steer my life."
Cindy's personal words to live by are: "Stand up, stand strong, set the course, true to myself, live free, or die trying."
Cindy says she "works daily to be a good person," and hopes to one day become a "rescue dog/animal collector" (for which she is already on her way toward).