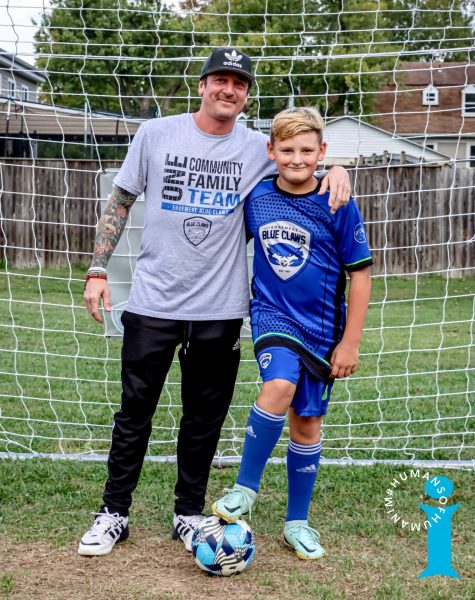 Meet Matt, our Director of Community Behavior Supports. Prior to working in the human services field, Matt was an elephant trainer at the Maryland Zoo!
"Training elephants taught me so much about myself," Matt said. "It gave me an increase in confidence knowing that I had the ability to move a 1,000-pound animal, not by physical force, but by relationship and trust and understanding the principle of behavior."
Matt prides himself in his ability to discern body language, as well as his intuition to understand people who are non-verbal. He believes his experience with animals helped him build a foundation of these skills. This has also helped him develop strategies that increase positive behaviors in individuals that he and his team of registered behavior technicians (RBTs) support through our Behavioral Support Services.
Matt and his team work as a bridge between licensed behavior analysts (LBAs) and direct care staff. LBAs write behavior plans for direct care staff to implement with program participants. Matt and the RBTs review and help to improve the behavior plans.
"What I enjoy most about my job is coming in each and every day and making a difference in the lives of the individuals that we serve," Matt said.
Matt's experience spans more than 15 years in the human services field. Prior to joining Humanim in February 2021, he managed the behavioral respite unit at another company. It was through that job that he connected with our Vice President of Behavioral Support Services.
"I preach that I will never leave Humanim. I will retire with Humanim because they are staff centered, and they have a range and variety of different jobs to move up the ladder. There are so many opportunities here."
Outside of work, Matt enjoys soccer and has been playing for over 40 years. He is also the head coach of two soccer teams and the father of a 12-year-old son who shares his passion for sports. Matt and his son like kayaking, stand-up paddle boarding, riding horses, skateboarding, camping, and of course, playing soccer together!
Matt and his son also make yearly visits to see Anna, the elephant he trained and worked with 14 years ago. During their most recent trip, Matt's son eagerly asked him to yell a command. So, Matt gave her the command of "trunk flip," which was a cue for her to raise her trunk and right foot and she did it! After well over a decade, Anna still remembered Matt.