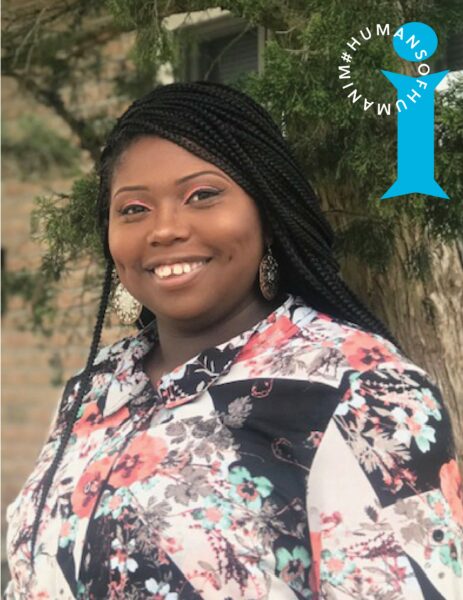 #HumansOfHumanim | Say hello to Shalia. Last November, Shalia rejoined #TeamHumanim as a Career Readiness Facilitator in the Workforce Development division. Before that, she served as a Rehabilitation Counselor for a year in 2015.
In her current role, Shalia prepares students to become administrative assistants by sharing information, enhancing their professional development and equipping them with knowledge to earn relevant certifications.
"My job is to encourage, inspire, and support the students on their journeys, ensuring they have all the tools needed to excel." The free, award-winning Administrative Assistant Career Training Program aims to meet the need for qualified entry-level workers in high-demand administrative occupations. The students receive assistance along their career pathways, starting with job placement upon graduation.
When asked about her favorite part of the job, Shalia responded, "I enjoy being able to see a student's full transformation, from start to finish, in nine weeks. It's amazing to watch the students apply knowledge and graduate from the program to be the best versions of themselves in the workforce."
Outside of work, Shalia likes to travel and spend time with family and friends. She's also an active member of her church. After facing challenges with depression and anxiety from environmental factors, she decided to use her voice to advocate for others and even established "Overcomer's Haven Ministry" at her church. Because of the gratitude she has for her support system, Shalia decided to dedicate her life to being a walking testimony for others to see they can make it, too.
Her words to live by? "The greatest glory lies in rising after we fall." -Nelson Mandela