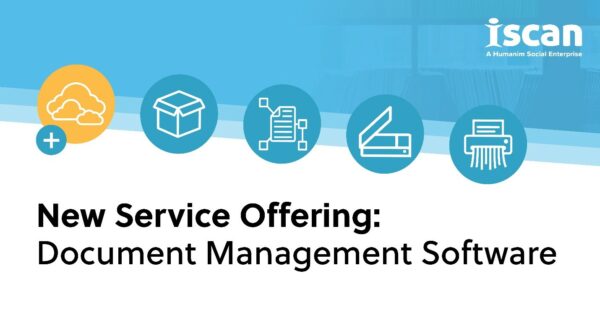 Humanim's first social enterprise, iScan, has expanded its service offerings to include a cloud-based document management system (DMS) called DocuWare. This system addresses areas most businesses strive to improve: working remotely, automating historically labor-intensive processes, and securely storing and easily retrieving vital business documents.
DocuWare has helped over 15,000 customers worldwide successfully manage their documents and business processes for the past 10 years. From human resources to finance to contract management, this product can handle so many business challenges and all with a simple and elegant user interface. Humanim successfully scanned and indexed customer records with DocuWare and recently began using it to store and retrieve personnel files.
If you're interested in additional information, please contact Jeffrey Edwards, Vice President of Technology, to set up a demo. Check out this case study to learn more about iScan's partnership with DocuWare.
About iScan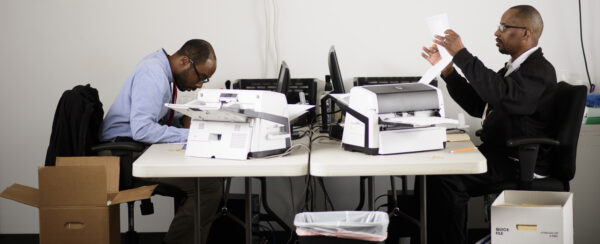 iScan is part of Humanim, a 501(c)3 nonprofit. We started this social enterprise as an opportunity to pioneer technology and employ community members with intellectual and other disabilities. Since our original startup days, we've expanded our hiring to include industrious individuals who have faced other barriers to employment. For more than 30 years, iScan has stored thousands of boxes and scanned hundreds of millions of images, all while providing great customer service. We have employed more than 100 individuals with disabilities, some of whom have been with us for decades. Annually, we employ 20-40 persons with disabilities or other barriers to employment.
When you work with us, you make a direct social impact by creating local jobs and sustaining our communities.