We are excited to share that Maureen Howley won an "Excellence in Supervision" Award at the 2019 Maryland Association of Community Services (MACS) Conference this month! Maureen is a Vocational Coordinator for our Developmental Disabilities Employment Services, and has worked at Humanim for over 8 years. Receiving the nomination displays that Maureen continues to exceed job expectations as she creates opportunities for people to achieve their personal & professional goals.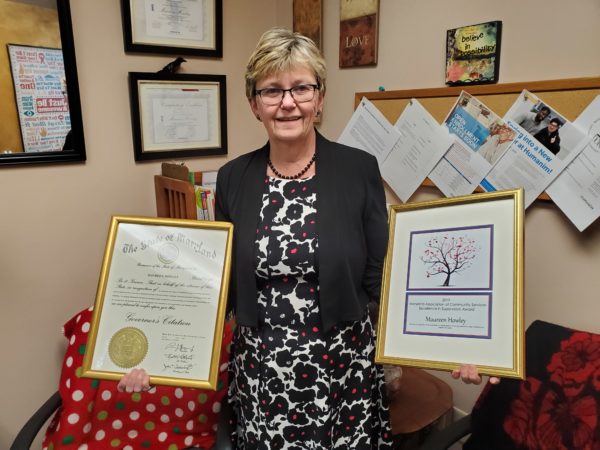 From the written nomination:
"This past year, Maureen placed 18 individuals in competitive employment and supported them through their first 90 days. Her efforts to support individuals in learning their positions shows how dedicated she is to making sure they are successful. Maureen has spent countless hours working alongside individuals as they learn their tasks. It is impossible to count how many different types of jobs she has mastered over the years due to the time she takes to learn the role in order to provide the best support and create any needed accommodations."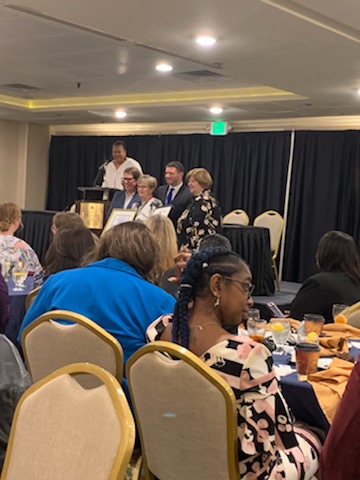 This award and Governor's Citation is an incredible accomplishment, and we celebrate Maureen's commitment and honorable work!