March is Developmental Disabilities Awareness Month! Humanim's programs provide support and services for individuals with developmental disabilities including community integration through specialized outings, volunteer opportunities, life skills instruction, and vocational training.
In recognition of #DDAwareness19, meet a few of the individuals empowered by Humanim:
Meet Jimmy!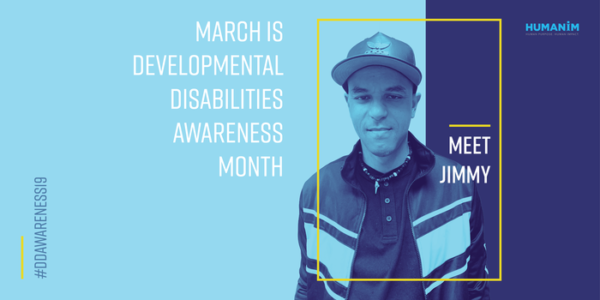 When Jimmy first began with Humanim's Residential and Day Programs in 2012, he faced challenges in living independently. Joining the programs gave him access to a team dedicated to his empowerment and personal development. As part of Humanim's Day Program, Jimmy participated in vocational training, which allowed him to secure seasonal employment with Dominos last summer.
Jimmy's hard work and commitment to his personal development has paid off. He was recently offered a job position with Heartlands Senior Village, and is excited to begin! He has also progressed in his independent living skills including learning how to prepare healthy meals and take care of his medical needs. In turn, Jimmy is able to say confidently and with a smile, "Everything is great right now!"
Meet Ricardo!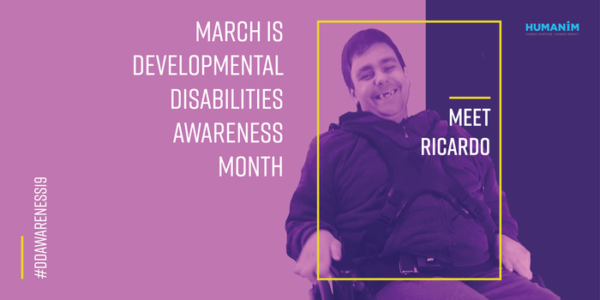 Ricardo loves to be around family, laugh, and is an altogether happy person. He has overcome an inability to talk by learning to communicate by smiling, laughing, nodding his head, and frowning or moaning when he is uncomfortable.
Being involved with Humanim's Day Program brings enjoyment to Ricardo's life as he has access to do the things he loves like go out to eat, take walks, listen to music, and go for car rides.
Meet Marcus!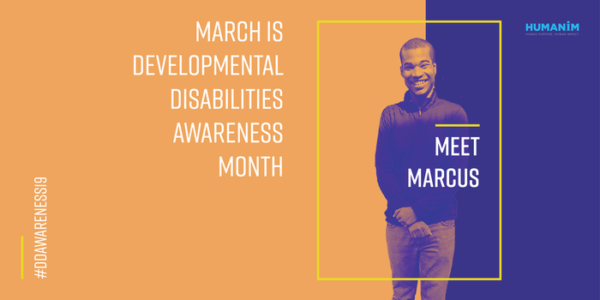 Many people who know Marcus describe him as a "kind soul" and we certainly agree! Marcus began attending Humanim's Day Program in 2014 and is not only an enthusiastic participant in the activities, but is a helpful peer to others. He is a dedicated employee at Weis, and works four days a week gathering carts, packing groceries, and assisting customers.
With Humanim, Marcus gained access to learning to navigate independently in his community and says "Humanim has helped me be more social, and helps me achieve my work goals."
Meet William!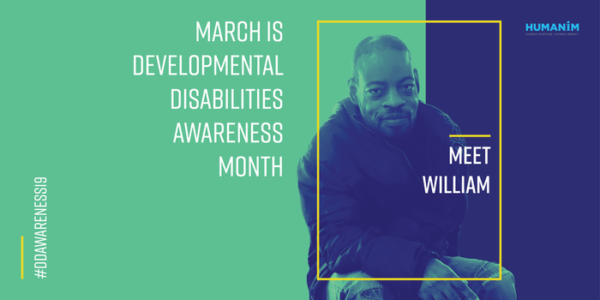 When William joined Humanim's Day Program in 1994 at age 21, he had limited social skills, exhibited disruptive behaviors, and found it difficult to remain on task, which in turn, limited his ability to form positive relationships with others. Humanim's Day Program team brought change and improvement to William's life by teaching him interpersonal skills, helping him become comfortable asking questions, and providing him with opportunities to work and integrate with the community.
Today, William acts as the Baltimore Pay Program's quiet but ever vigilant mayor – inquiring about staff and peers when they are absent, welcoming new people to the program, and giving his two cents as to how things should go for the day. His easy going demeanor has helped him make many friends with both peers and staff. When asked about his experience with Humanim's Day Program, William said, "I like this place because it is more fun. I like coming to all my friends!"