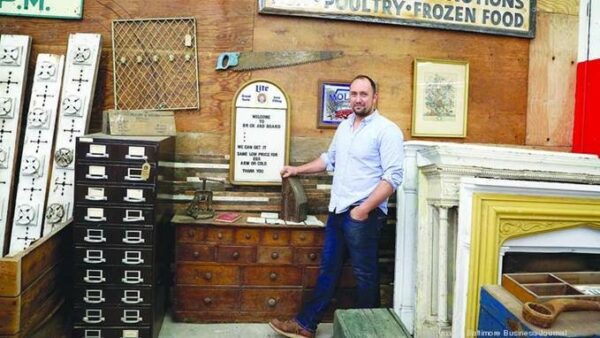 Max Pollock, Director of our social enterprise Brick+Board, was recently featured in the Baltimore Business Journal's profile "How I recover and recycle Baltimore's history."
From the article:
Max Pollock was never satisfied with a "regular job." He tried law school, grad school and working at a think tank. But his heart was in rebuilding old houses.
"One day, I read about this pilot in Baltimore where people were going to try and salvage the bricks from all these old rowhomes. And I thought, 'That's the job for me,'" Pollock said.
Now, he is the director of Brick + Board, a building materials salvage and milling operation that set up shop in Remington at 2507 N. Howard St. The business is run by parent nonprofit, Humanim Inc.
It has a two-fold mission. First, it saves old wood and bricks from deconstructed Baltimore homes and then mills and repurposes them for new projects. It also focuses on workforce development, hiring and training people who have barriers to employment like a criminal history or lack of education in salvage, carpentry, millwork and warehouse management.
For Pollock, the man with an old brick collection, it's a labor of love.
Read the full interview with Max at BBJ Online.