May is Mental Health Month! Humanim's programs serve individuals with mental illness through supported living and housing support, rehabilitation programs, supported employment, and community support services. Like all of Humanim's programs and services, our focus is on individualized care and self-empowerment. Read more about our Behavioral Health Department here: https://humanim.org/what-we-do/human-services/behavioral-health/
Follow along on social media or our blog as we share stories to recognize the month.
Meet Barbara!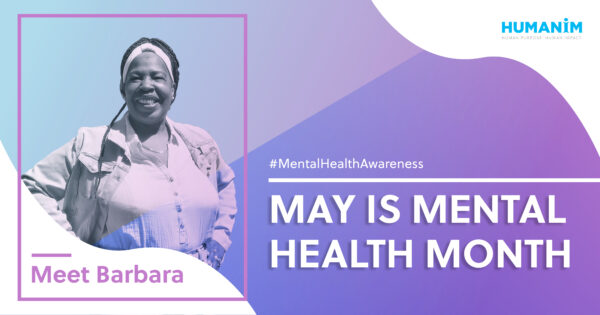 In 2016, Barbara was connected to Humanim's Behavioral Health Department through a social worker that she was working with. Over the last few years, Barbara has faced and overcome many challenges, but also gained independence in Humanim's Psychiatric Rehabilitation Program. Barbara shares that her Residential Counselor has helped her get on the right track for recovery, find a balance of a healthy lifestyle, and support her as needed.
One aspect of Barbara's success is her full-time position as a housekeeper that she has sustained for over four years. She shows dedication to her role, waking up early to catch the bus, making sure she arrives on time every day, and lending a helping hand when needed. Barbara loves her job, and it shows – she has been named Employee of the Month on several occasions!
In addition to her participation in Humanim's programs and her full-time job, Barbara has been able to continue good relationships with her family, who have been her biggest supporters throughout recovery. She has also maintained a healthy marriage – her husband has been with her every step of the way, and she considers him her biggest cheerleader.
When asked what motivates her, Barbara shares that her husband and family are her biggest motivators to gain back more independence. She shares, "Success is my biggest achievement."
---
Meet Ron!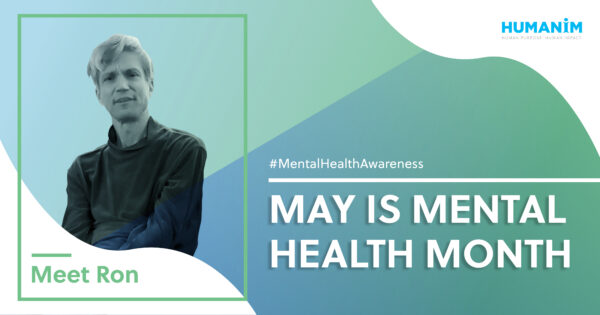 Ron first joined Humanim in 2013 as part of our Gerwig Day Services. Ron wanted to practice math, as well as anger management skills, as he felt frustrated with himself in his efforts of learning math. The day services program provided Ron with skills and practice around managing time, as well as community outings and community engagement opportunities.
Later in 2017, Ron joined Humanim's Psychiatric Rehabilitation Program (PRP). Through the PRP program, Ron was able to improve his ability to read aloud in a public setting and learned skills to manage his anger through an anger management group. With the help of the group facilitator, Ron learned how to label behaviors that resulted in anger and that mistakes will always happen. Ron also enjoys cooking, English, and History, and was able to practice those skills and learn more through PRP's interest groups and activities in the PRP.
Ron's father shares that the "PRP is something that he really enjoys… Ron has been more active throughout the day, and he is visibly participating more in taking care of himself. He has improved at interacting with peers outside of immediate family, and engages more actively in discussions."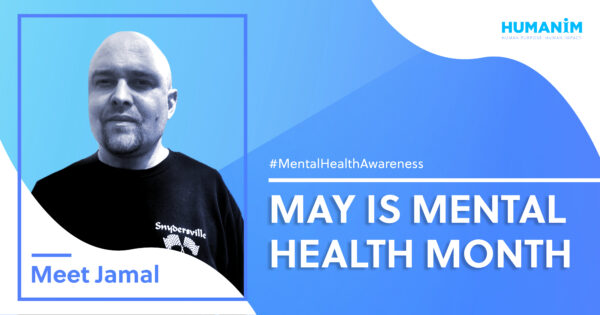 Jamal was referred to Humanim's Evidence-Based Supported Employment (EBSE) Services by another provider in August of 2020. He recently interviewed for a Crew Member position with Mister Carwash, and was offered the job on the spot! Jamal is friendly, kind, and punctual, never missing an EBSE job development meeting with his counselors. He is always willing and eager to go outside his comfort zone to work toward reaching his personal and professional goals – and was especially excited to begin work so that he could be a more independent and self-sufficient active member of the community.
Jamal has been employed at Mister Carwash for over a month and has become more confident and comfortable in his role. Through employment, he's also learned that he likes helping other people. His favorite part of the job is working with the friendly customers that visit Mister Carwash and seeing the different cars that come through.
Jamal says that Humanim has helped him work toward many of his goals, including employment and saving money to purchase a car. He also says that his self-esteem has improved and he's been able to overcome some of his challenges through the EBSE program. He shares, "I am thankful for Humanim for helping me get a job to start becoming more independent and stable."
We're glad to be a part of Jamal's story and excited to see where his employment journey leads!