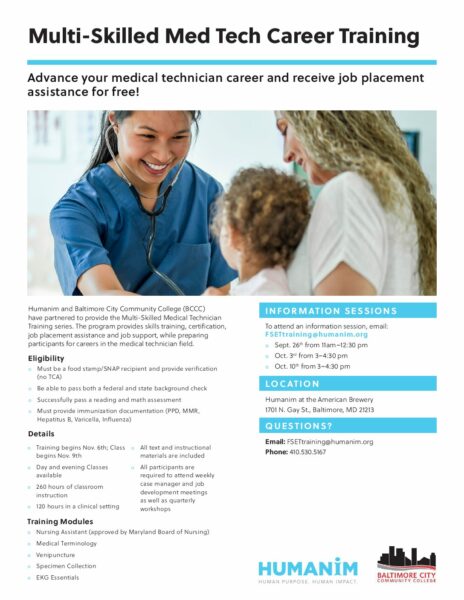 Interested in a career as a multi-skilled medical technician? Get free training, certification, and job placement assistance at Humanim. Classes start November 6th!
Humanim and Baltimore City Community College (BCCC) have partnered to provide the Multi-Skilled Medical Technician Training series. This program provides skills training, certification, job placement assistance and job suppot, while preparing participants for careers in the medical technician field.
Join us for one of our information sessions in October!
For more information, download our flyer or email: FSETtraining@humanim.org