Humanim is proud to support National Disability Employment Awareness Month (NDEAM). Held each October, NDEAM aims to educate about disability employment issues and celebrate the many and varied contributions of America's workers with disabilities. The theme of NDEAM this year is Increasing Access and Opportunity.
This year marks not only the 30th anniversary of the Americans with Disabilities Act (ADA), but also the 75th observance of National Disability Employment Awareness Month (NDEAM).
---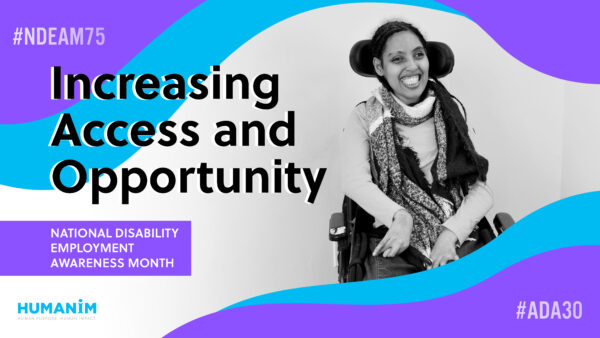 Meet Defu! Defu has been a part of Humanim's programs since 2009, and is a spokesperson for
Athletes Serving Athletes
. Athletes Serving Athletes, an organization started in Baltimore to empower individuals with limited mobility to train for and participate in mainstream running events, quickly became a passion for Defu after beginning in 2014. She competed in the Iron Girl competition for the next 3 years, and became a 2 time Baltimore Marathon runner, as well as ASA's very first female triathlete.
After becoming a decorated ASA athlete, Defu decided she wanted to pursue employment, and entered Humanim's employment services in 2018. Due to her limited physical abilities, she found it difficult to find employment that fit her skill sets. After a year of job searching, some of Defu's staff got together to brainstorm the best action plan for finding employment, and decided to reach out to places with whom Defu already had a strong relationship. ASA was a natural place to start, and soon after approaching the organization, they brought Defu on to become their spokesperson, a perfect fit for her determination, outgoing personality and ability to motivate others. As ASA's spokeswoman, Defu speaks with potential sponsors and donors, as well as at ASA events to share her experiences and recruit volunteers.
"We are thrilled for Defu to be able to share her story and share the joy and opportunities that ASA has brought to her life. We are so proud of Defu and honored to have her speak on behalf of ASA," says Julia Kardian, Director of Development at ASA.
Defu says the opportunity with ASA has been an incredible experience so far, a natural extension of her passion for ASA, and has helped build her confidence as well.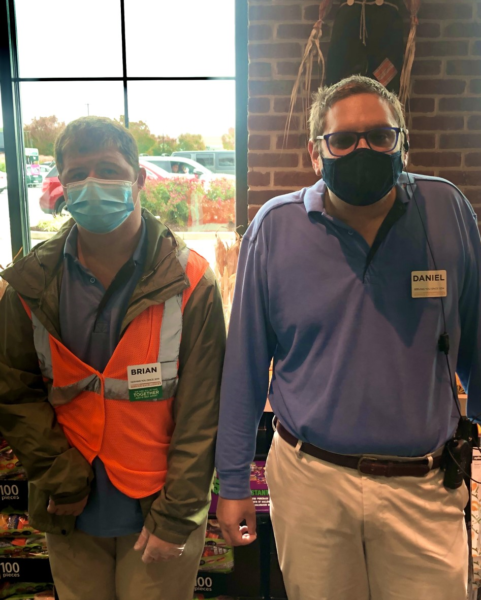 Meet Brian & Dan! In recognition of National Disability Employment Awareness Month, we highlight Dan and Brian! Dan first joined Humanim's programs in 2010 and is in our Day Program and Employment Services. Brian came to Humanim in 2006 and is currently involved in our Employment Services. Most days, they can both be found working hard at Harris Teeter. In a combined six years of service, Dan and Brian have earned respect and high regard from their managers and co-workers, and many of the store's regular customers as well.
When Brian and Dan are working, store management can rest easy, knowing that the store will be clean, customers will never have to search for a freshly sanitized cart, and that there will always be someone available to help out in any way needed.
We look forward to watching Dan and Brian continue to excel as they build on their successes both at work and in life.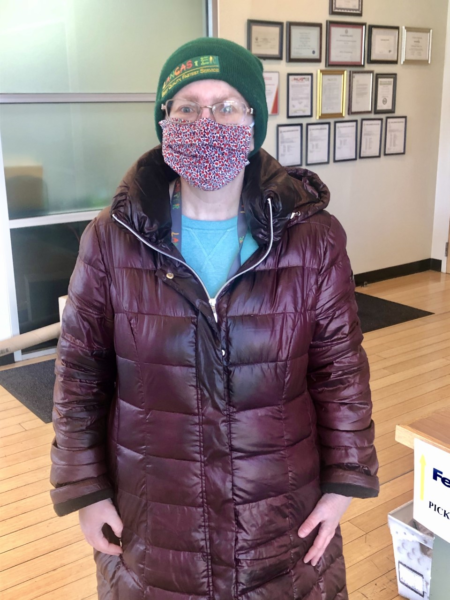 Meet Cristin! 
In honor of National Disability Employment Awareness Month, we highlight Cristin. Since 2011, Cristin has been part of Humanim's programs and is currently involved in our Employment Services. She is a dedicated employee who truly takes pride in her work on the production floor at Lancaster Foods.
Cristin, who recently celebrated her first anniversary with the company, has gained a reputation for being a hard, conscientious worker for several years and several different positions in community employment. At Lancaster Foods, Cristin has had the opportunity to learn new skills, enabling her to handle an ever-growing list of responsibilities on the floor.
This is just the beginning of Lancaster for Cristin. As she continues to learn and grow in her position, we're excited to see her excel!