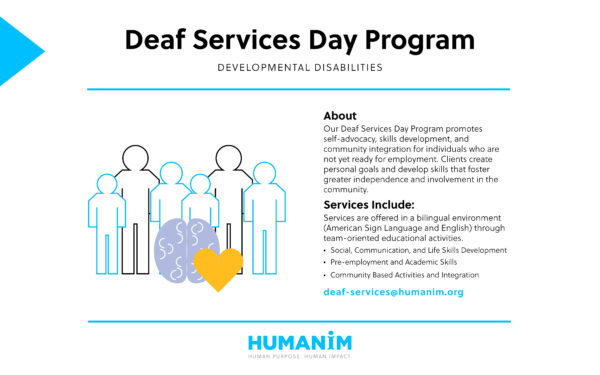 Program Spotlight: This month we spotlight our Deaf Services Day Program – designed to promote self-advocacy, skills development, and community integration for individuals who are not yet ready for employment. Individuals create personal goals and develop skills that foster greater independence and involvement in the community. Services are offered in a bilingual environment (American Sign Language and English) through team-oriented educational activities.
Types of services include:
– Social, Communication, and Life Skills Development
– Pre-employment and Academic Skills
– Community Based Activities and Integration
Learn more about Humanim's Deaf Services here.